Water Management Solutions
Water management is at the heart of every successful project. Beneath the eye-catching features of your attraction is an intricate system that controls water usage and quality, and ensures that your attraction is safe, efficient and sustainable over time. Vortex has developed two industry-leading types of systems: Recirculation and Smartflow™.
Recirculation and Smartflow™ systems are specifically engineered to meet your project's demands and manufactured in our state-of-the art manufacturing facility. Combined with on-demand activation options, nozzle technologies and our innovative Maestro water controller, our water management technologies provide a complete, eco-friendly and cost-efficient solution to ensure your project's success, season after season.
Recirculation system
Recirculation is a closed-circuit system that filters, disinfects and reuses water. Our Recirculation systems are more cost-efficient, specifically engineered by our in-house team to meet your project's unique requirements and therefore superior in quality to site-built systems.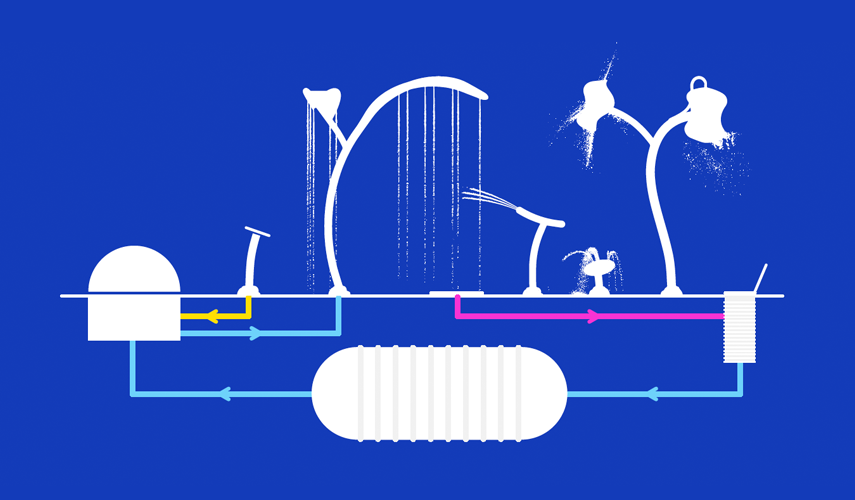 Smartflow™ system
Smartflow™ systems utilize potable water from an existing water source. The effluent water returns to the municipal treatment system or transfers into a holding tank where it is repurposed to nourish vegetation and replenish ground water.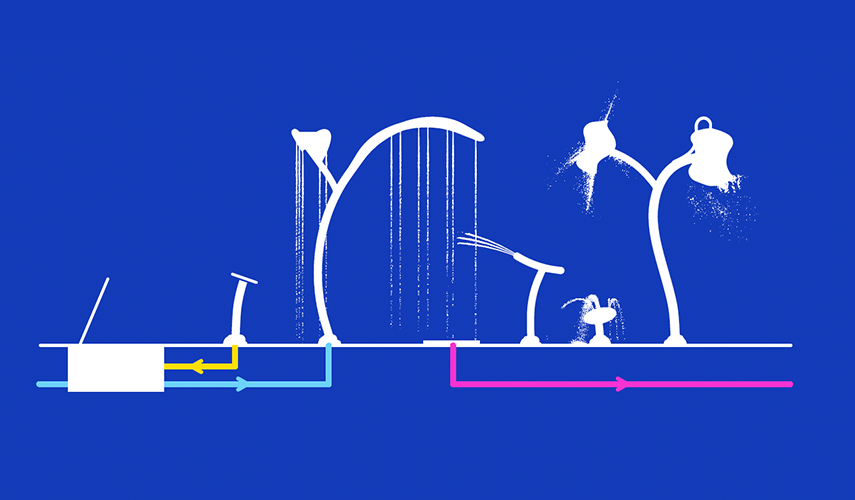 MaestroPro™
Intelligent Water Control
MaestroPro™ is the central control system that operates all of our managements systems. MaestroPro™ gives you full control of multiple water functions; using a simple and intuitive user interface, you can activate products, orchestrate lighting, and synchronize water features. MaestroPro™ also includes Link™ – an intuitive web interface that you can remotely access from your mobile device to control a single or multiple locations.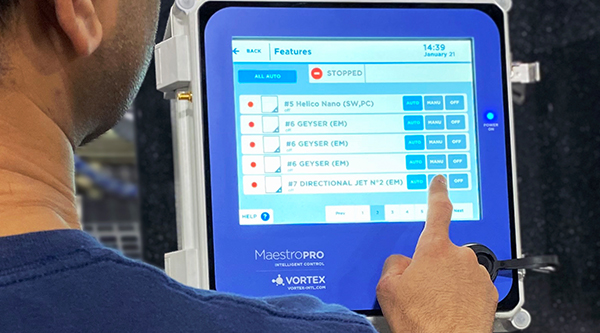 On-Demand Activation
Vortex has developed a variety of user activation options that increase the playability and interactivity of your attraction while minimizing water and energy consumption. Our range of activators are engineered with durable stainless steel and are free of any moving parts to ensure the optimal operation of your play area.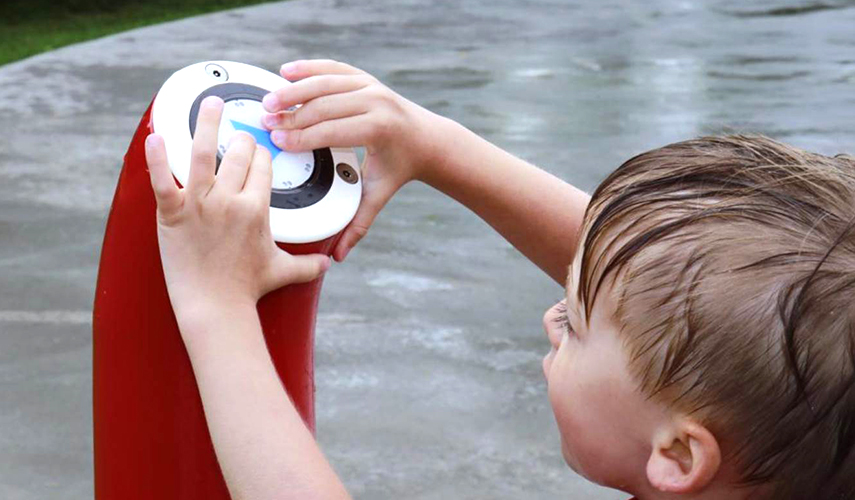 Nozzles 
The water's actual physical form is an essential part of the play and entertainment experience. Vortex has developed a range of nozzles and sprayheads that create beautiful, rich and immersive water effects while also minimizing water consumption.

Recirculation Command Centers
Recirculation command centers consolidate essential water management components, including the water distribution system, controller, and filtration system. They disinfect while offering continuous water-quality monitoring. Distinct housing options are available: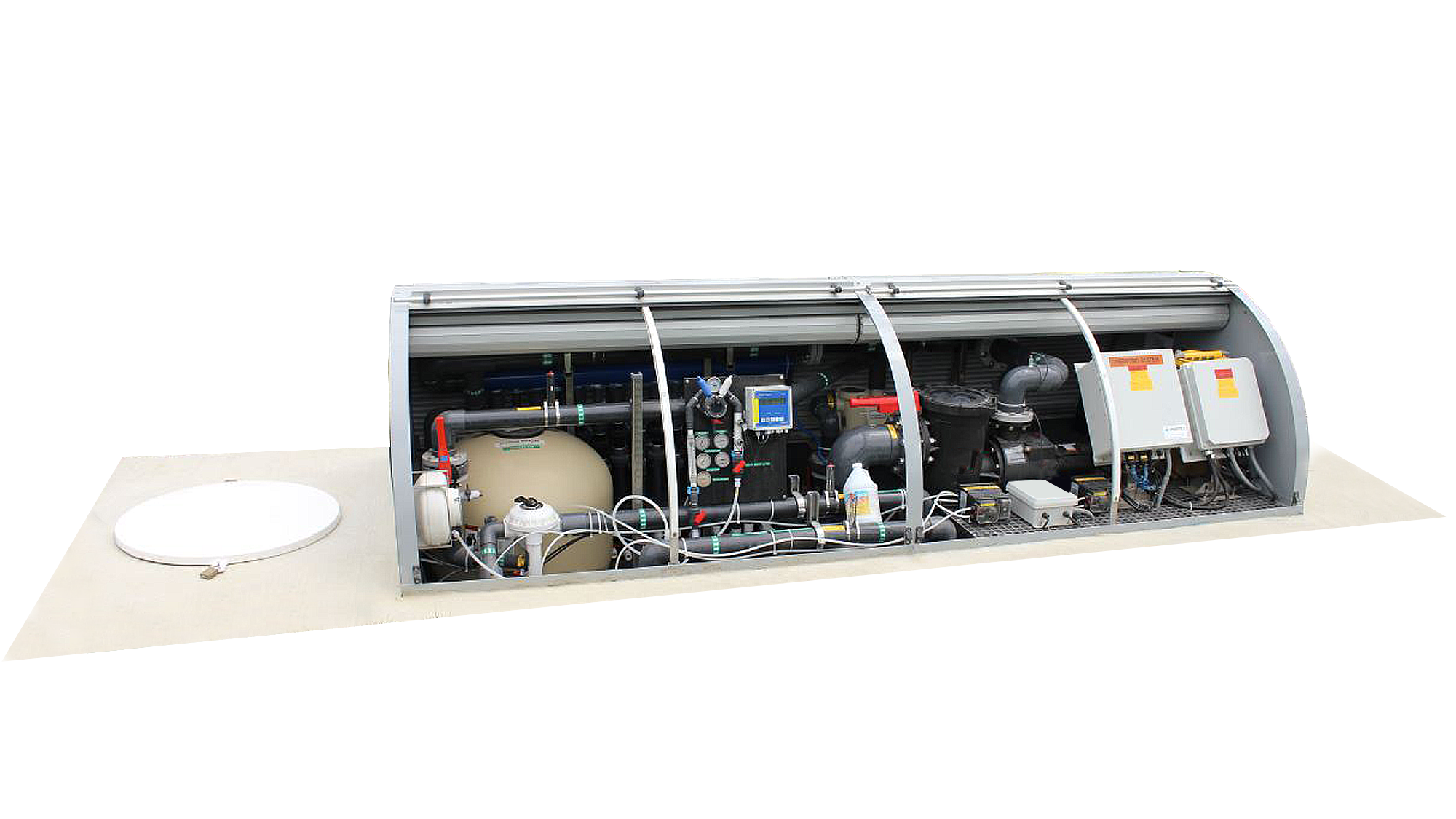 Domepack
Durable and weatherproof, this enclosed command center easily blends into your playscape's surroundings. It's the perfect housing for outdoor facilities.
Learn more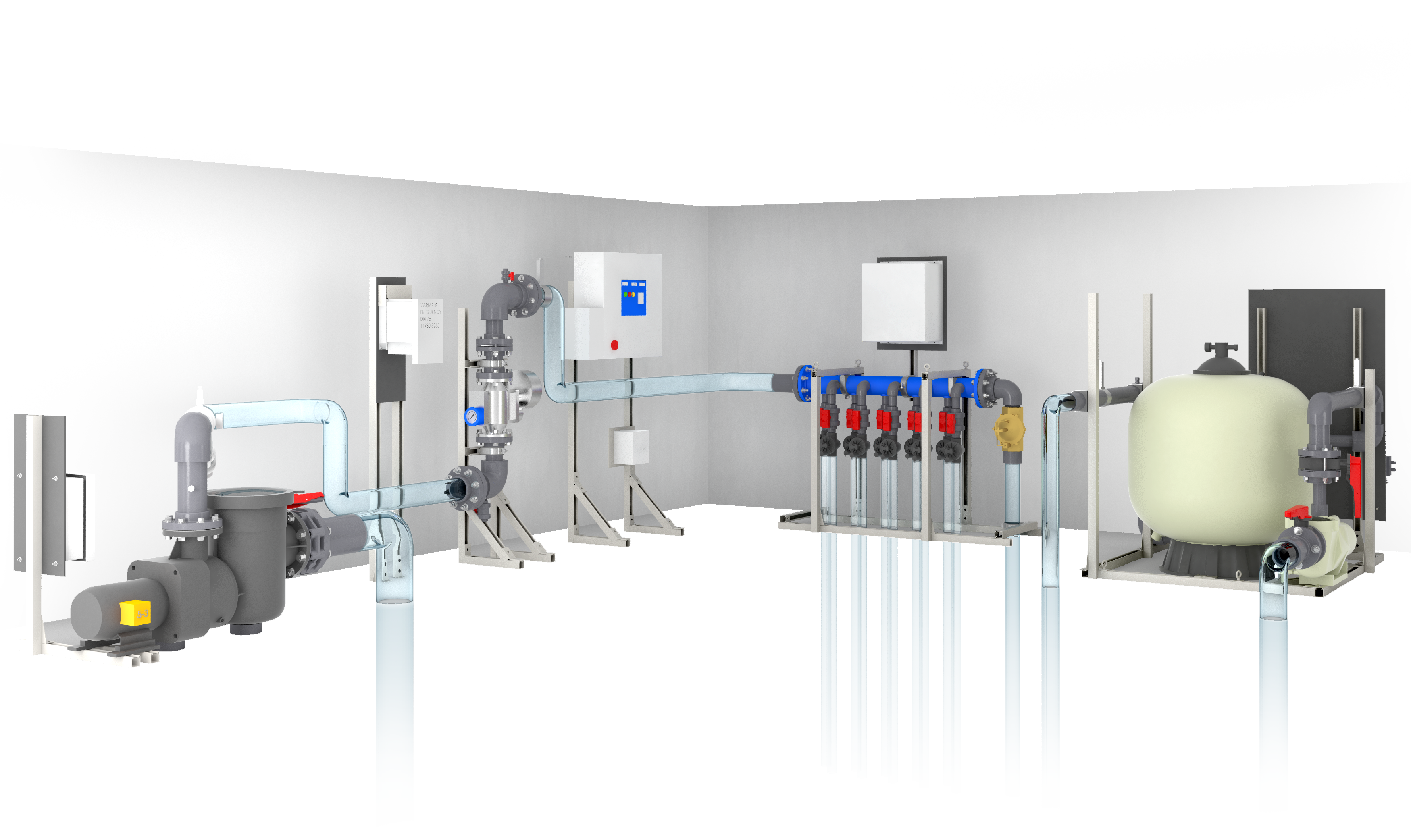 Modular
The feature loop, filter loop, and controller are all installed on-site in a modular system that saves space and makes access easy. These command centers are ideal for indoor facilities or playscapes with existing housing.
Learn more
SmartFlow™ Command Centers
Available in four unique designs and housing options, these command centers combine the water distribution system and controller to make accessibility easy:
Ready to start your project?