Wall Mounted for Smartflow Command Center: Ideal for housing in an existing building. Preassembled system with mounting brackets for easy installation.
Product Highlights
The Smartflow™ wall mounted Command Center is a compact control solution for Splashpads® with flow-through systems.
Ideal for housing inside an existing building, it comes preassembled with mounting brackets for easy installation.
Pre-assembled configuration with easy mounting wall brackets
 1″ lines stainless steel manifold up to 20 valves with pre-assembled valves
Controller and power boxes already attached to the structure
 Easy accessibility for solenoid valves maintenance
 Pressure regulator included
 Back flow preventor and additional power pack are optional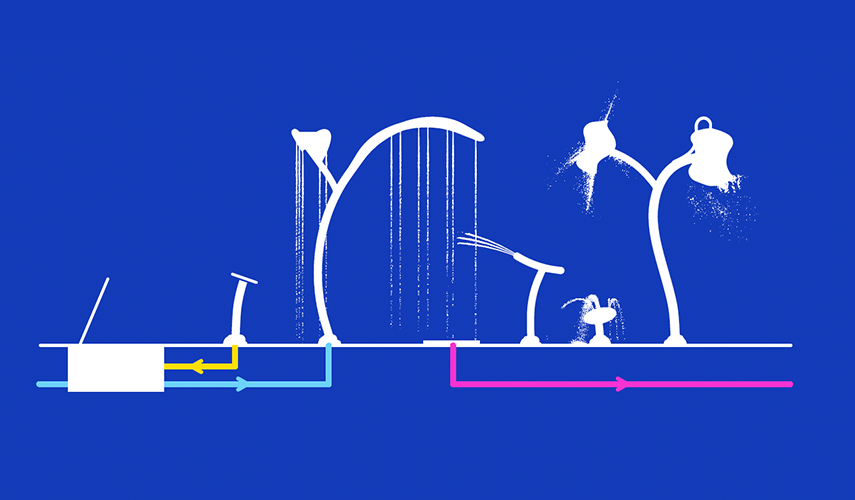 SmartFlow™
SmartFlow™  systems utilize potable water from an existing water source. After spraying from your playscape, the effluent water returns to the municipal treatment system, or transfers into a holding tank where it is repurposed to nourish vegetation and replenish ground water.
In Action