Product Highlights
Every component you need to access is mounted on easy-to-install wall brackets. This space-conscious solution is perfect for indoor facilities.
Ideal for housing inside an existing building
Preassembled system with mounting brackets for easy installation
Stainless steel manifold
Easy accessibility for solenoid valves maintenance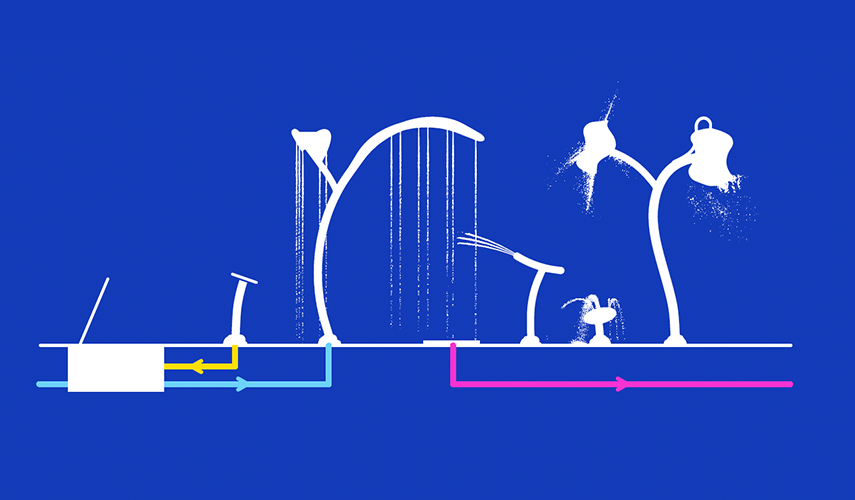 SmartFlow™
SmartFlow™  systems utilize potable water from an existing water source. After spraying from your playscape, the effluent water returns to the municipal treatment system, or transfers into a holding tank where it is repurposed to nourish vegetation and replenish ground water.
In Action