Product Highlights
Durable and weatherproof, this enclosed command center easily blends into your playscape's surroundings. It's the perfect housing for outdoor facilities.
Self-enclosed compact solution with low profile design that discreetly blends into the surrounding environment
Durable construction protects against weather and vandalism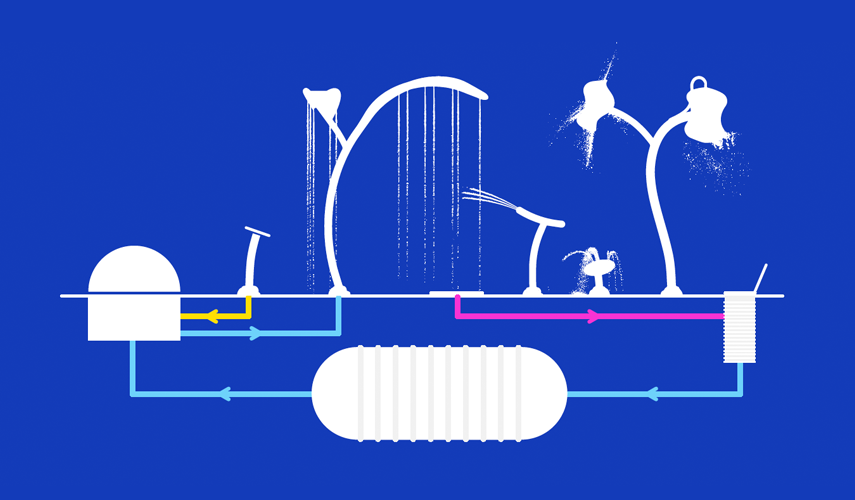 Recirculation
Recirculation is a closed-circuit system that filters and reuses the very same water flowing from your play area.
The eco-friendly system is pre-engineered, factory built and tested to your project requirements.
In Action