Product Highlights
Suited for both indoor and outdoor facilities, this stainless-steel cabinet ensures every component is within arm's reach.
Front and back access for an easier installation and maintenance
Light aluminum frame for better heat dissipation
Vandal proof and corrosion resistance
Self-enclosed system featuring up to 20 valves
Painted stainless steel manifold
Drain access points for line winterization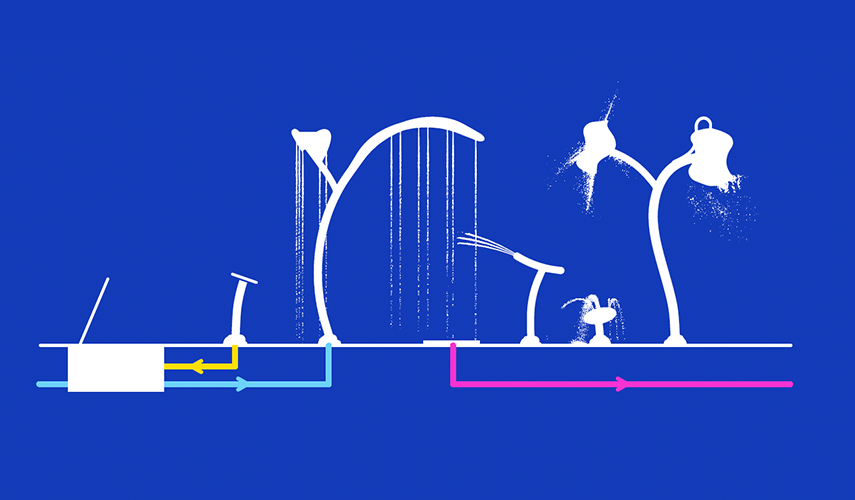 SmartFlow™
SmartFlow™  systems utilize potable water from an existing water source. After spraying from your playscape, the effluent water returns to the municipal treatment system, or transfers into a holding tank where it is repurposed to nourish vegetation and replenish ground water.