Rethinking Fountains
Fountains have long been an architectural and social focal point, but aside from an occasional dip of a hand or toe to cool off, traditional fountains are mostly passive visual experiences.
Although modern architects have created barrierless water basins for people to venture through, these fountains are rarely intended for play. Vortex proposes an innovative twist on fountains, transforming them into truly immersive, multi-sensory and interactive play experiences, where people of all ages are invited to rediscover the liberating sensations of water play without worrying about safety or the quality of the water.
Experiences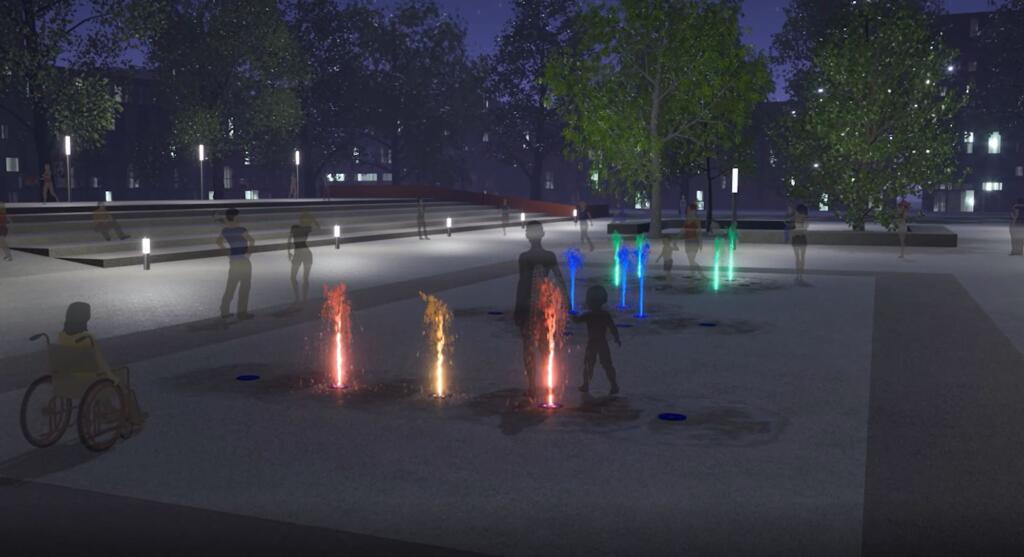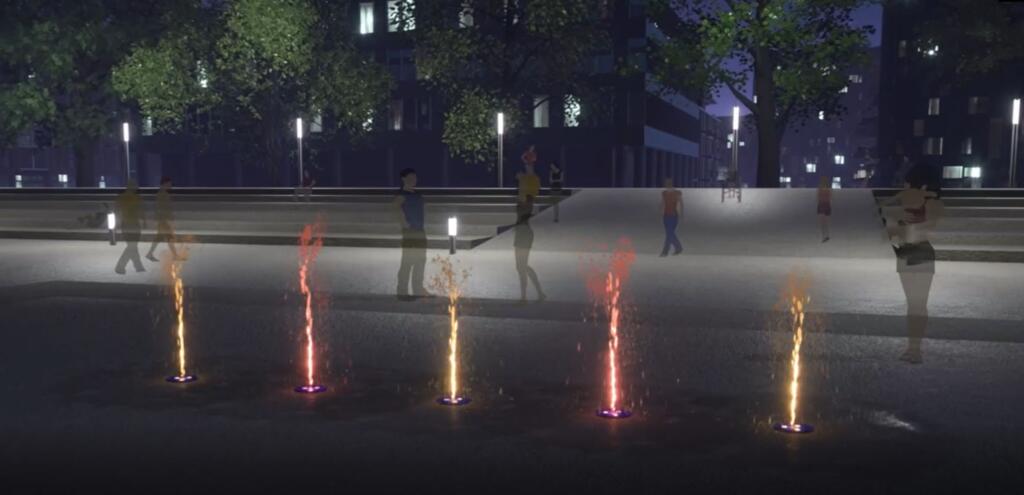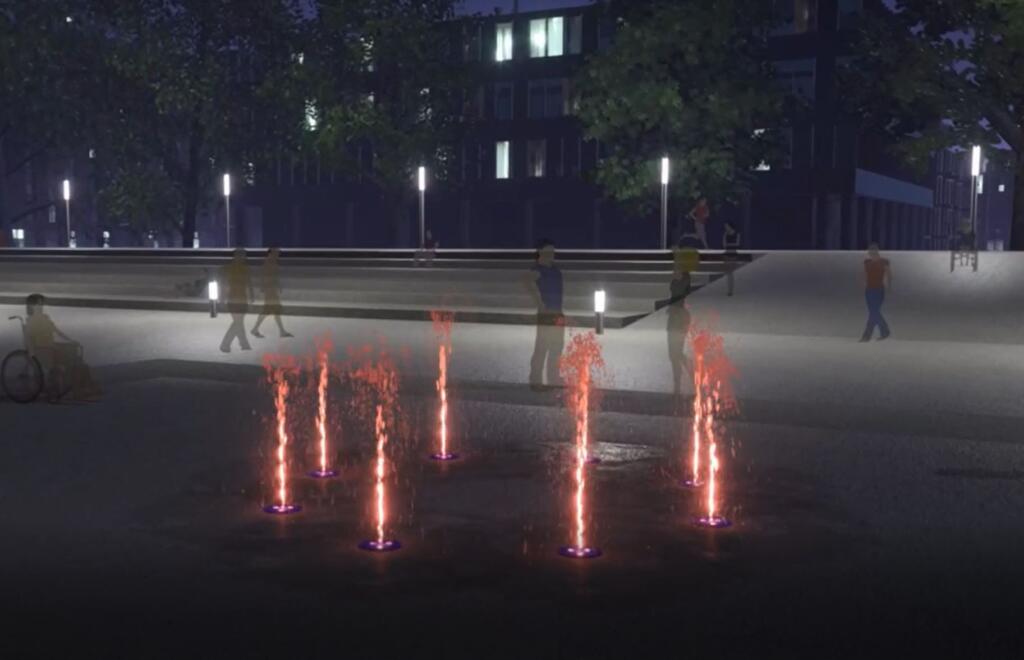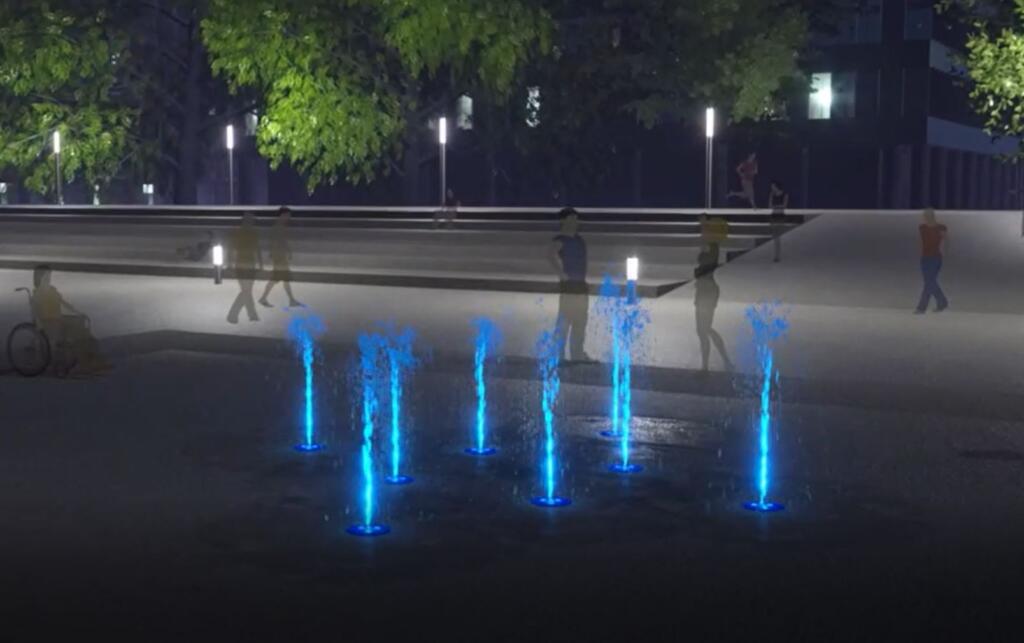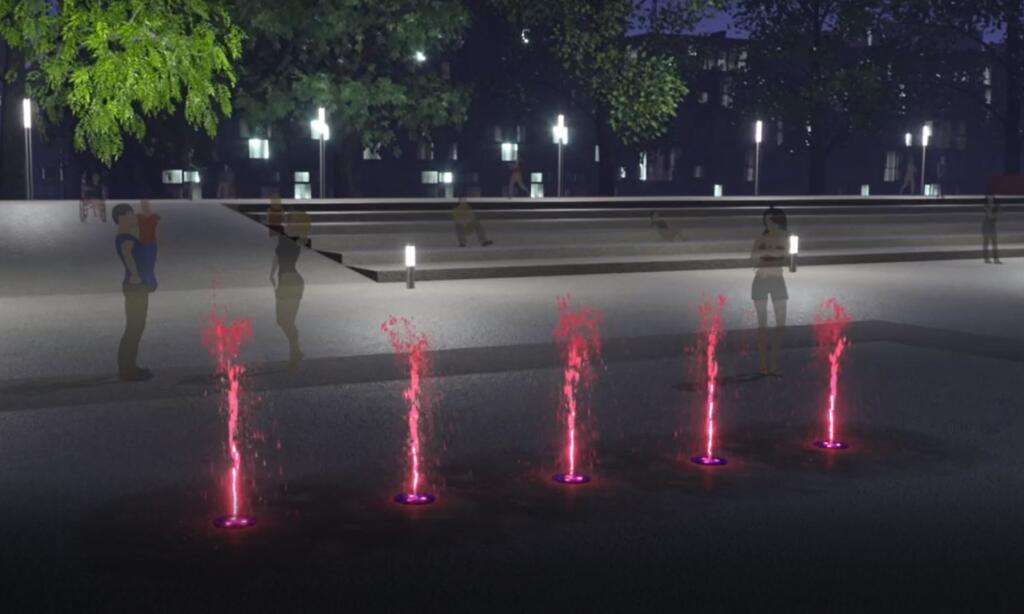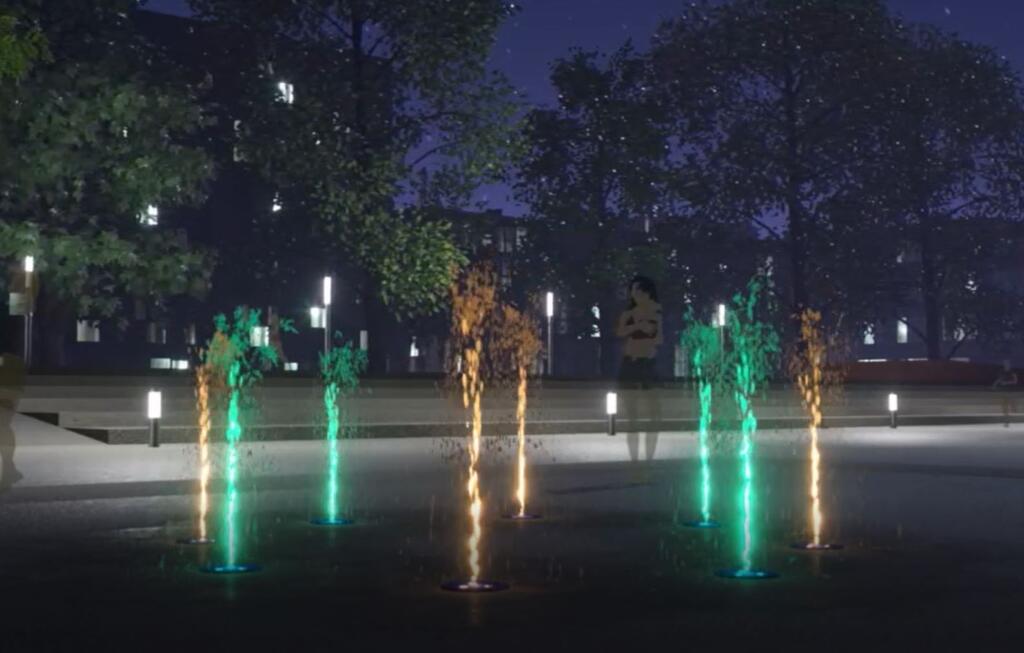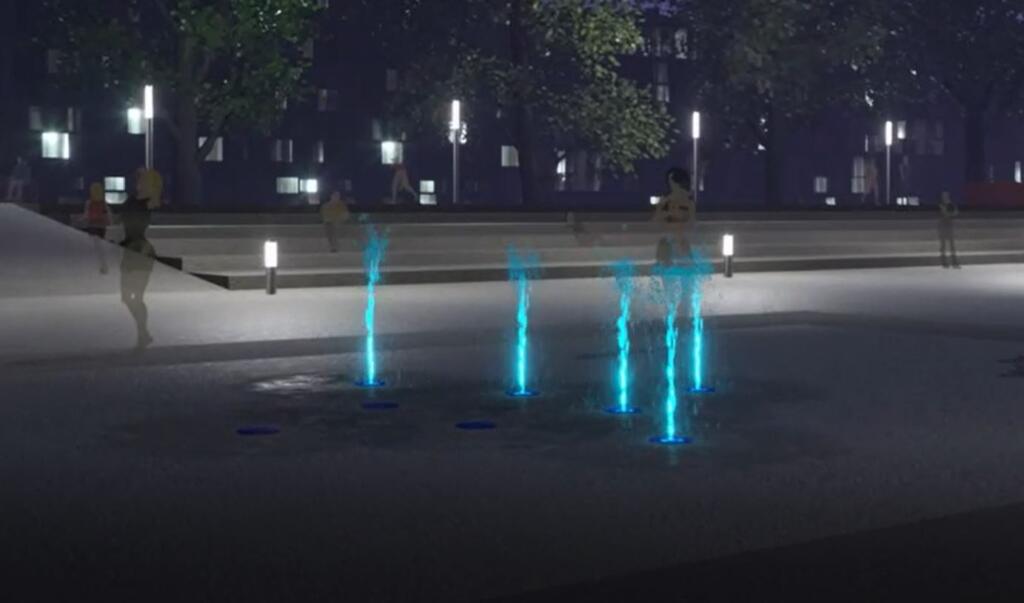 In action
Technology Empowering Play
Playable Fountains keep kids moving and engaged for longer with a variety of exciting games that create surprise, anticipation, and social learning. The magic happens through a tailor-made combination of design, lighting, and sequencing, giving your project a unique signature.
The possibilities are endless, and so is the fun! To guarantee the comfort of younger adventurers, the jets and sprays are designed to produce safe water effects.
Showtime Meets Playtime
At sundown, our Playable Fountains become an entrancing spectacle for all ages. Embedded multicolored LED lights and magical water choreography keep crowds wide-eyed and engaged, even after the little ones have gone to bed.
After dark, lighting becomes part of the immersive experience, with users interacting with the lighting as well as the water.
Ready to start your project?