New waterslide coming soon to Terrell Municipal Pool in Texas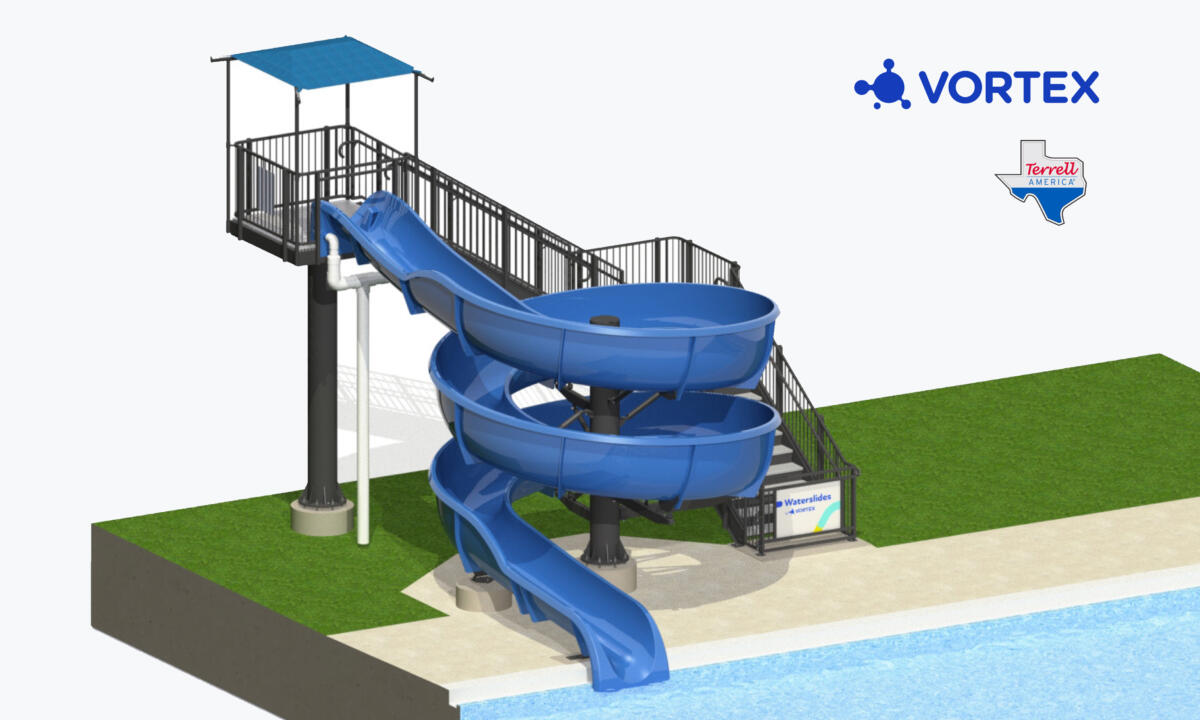 PROJECT TYPE: WATERSLIDE REPLACEMENT
ANTICIPATED OPENING: JUNE 2023
The City of Terrell (Texas) municipal pool had a much loved 30-year old waterslide. When Texas inspectors recommended that it be removed, the City looked into a replacement waterslide. Vortex worked with trusted installers, Sunbelt Pools to respond to the city's needs in a timely manner. The construction will start early spring 2023 and is anticipated to be completed in June.
The sky blue open flume waterslide, with a 13'10" top deck, features Vortex's PrecisionRide™ technology which provides a smooth and comfortable ride while offering a low-maintenance solution built to last.
The new waterslide was purchased through BuyBoard, a cooperative purchasing program where both Vortex and Sunbelt are approved vendors. This allowed the city of Terrell, as a BuyBoard member, to streamline the buying process, saving both time and money.