Vortex International Wins 3rd WWA Leading Edge Award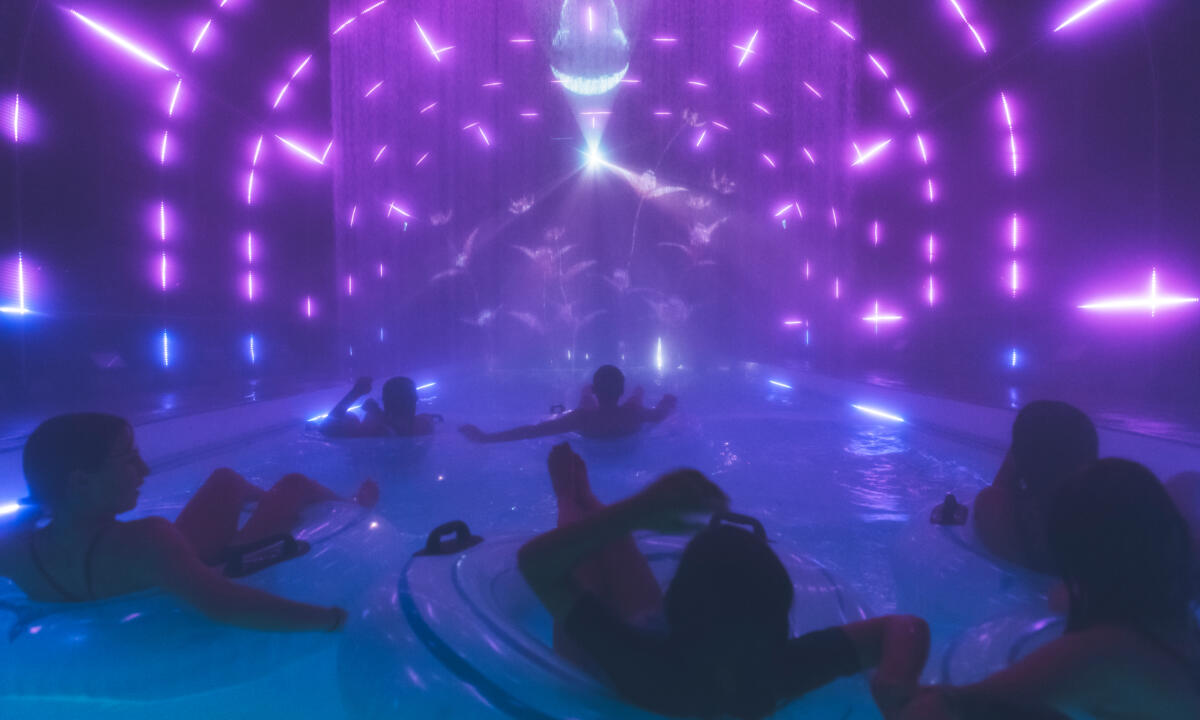 The Zephyr River: World's first Dream Tunnel™ at Super Aqua Club (Pointe-Calumet, Quebec, Canada)
Vortex Aquatic Structures International, a manufacturer and world leader in water attractions, today announced that The Zephyr River, a Vortex Dream Tunnel™ at Super Aqua Club (Pointe-Calumet, Quebec, Canada), has received a Leading Edge Award from the World Waterpark Association (WWA). The award was presented during the opening general session of WWA's Annual Symposium & Trade Show at New Orleans' Ernest N. Morial Convention Center. This is Vortex's third Leading Edge Award.
Launched in 1992, the WWA Leading Edge Award recognizes creativity in the development of new themes, facilities, programs, services or operational concepts in the water attractions industry. It also recognizes suppliers who have developed new concepts, products or services to the benefit of park members, their customers and the water attractions industry itself.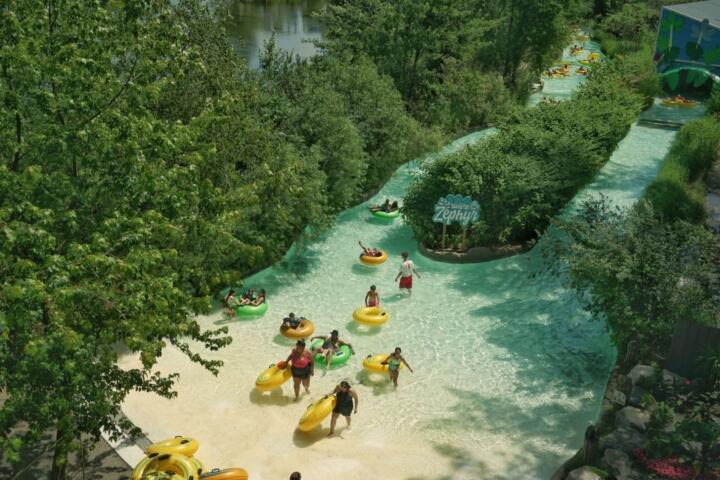 Combining water, art, and technology, Dream Tunnel™ pushes the boundaries of water attractions, and thanks to Vortex's innovative interactive technology, no two adventures are the same. Each ride provides a unique sequence of colorful images, enriching sounds, and sensory experiences that guests will want to relive over and over.
After Vortex's launch of the innovative water attraction in the fall of 2021, Super Aqua Club (SAC), a water park in Pointe-Calumet, Quebec, Canada, approached Vortex to design and build the first Dream Tunnel™. It was an opportunity to transform its existing lazy river into a fully immersive aquatic attraction suitable for visitors of all ages. Inaugurated in July 2022, SAC re-branded the attraction as The Zephyr River, a unique floating journey through a magical jungle. The new and improved lazy river has captivated park guests and generated significant buzz through local and national news channels and social media.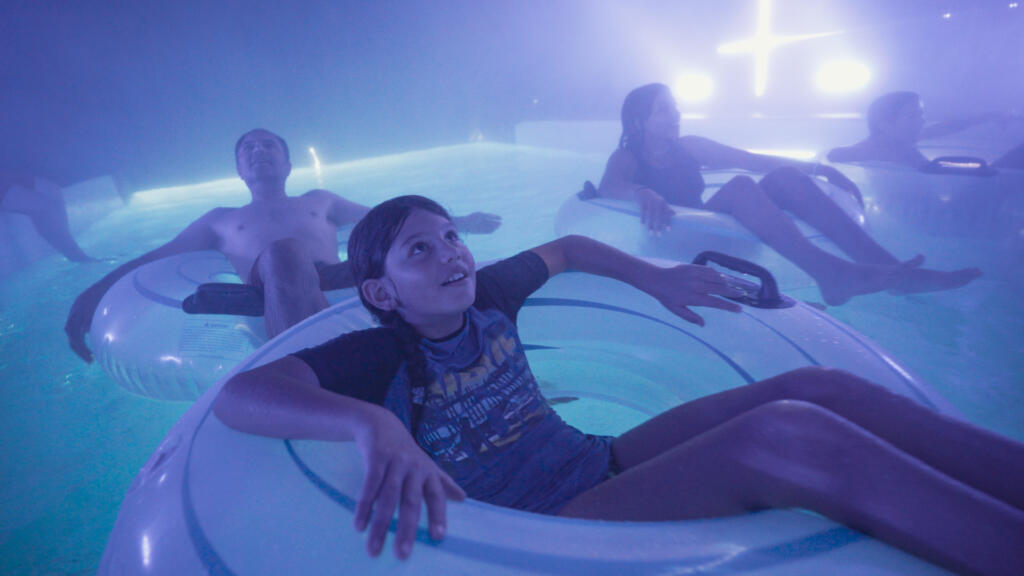 "We are so honored to be recognized for bringing something truly unique to the water park industry," said Stephen Hamelin, president and CEO of Vortex International. "Every team member has worked hard to bring the Dream Tunnel™ vision to reality. We look forward to collaborating with parks worldwide on future installations."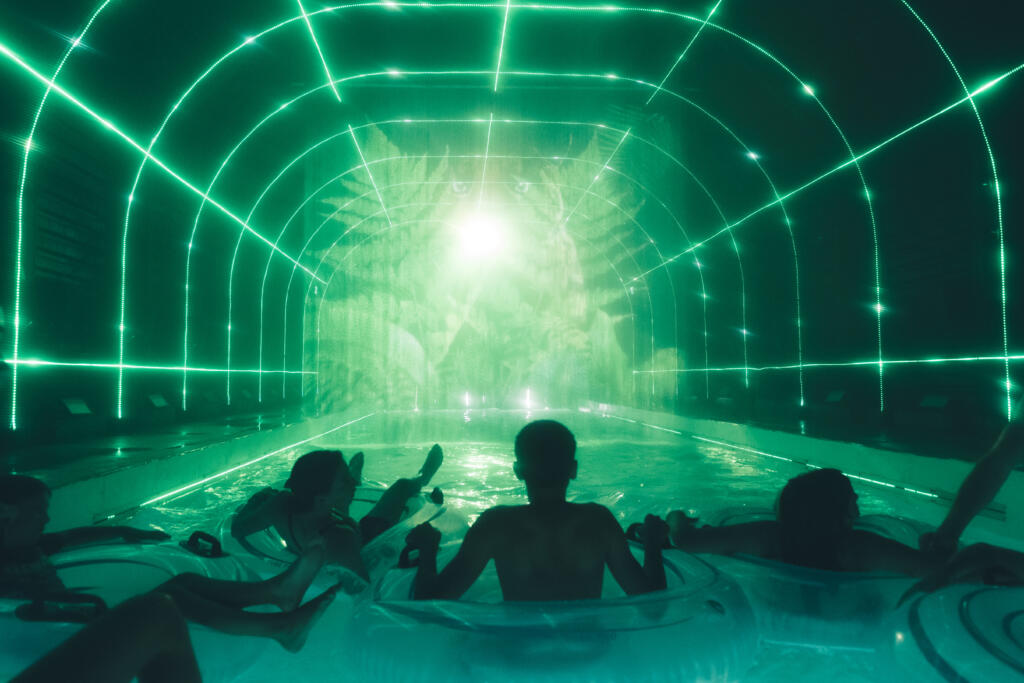 This is Vortex's third WWA Leading Edge Award. Previous wins include its contribution to The Wave Coventry waterpark in 2019, and Camelback Lodge & Aquatopia Indoor Waterpark in 2015. The company has received numerous other awards including multiple International Design Awards (IDA) for its Water Journey™ and Explora collections, "Most Valuable Product" awards for Glomist, Dream Tunnel™, Astra, TwinSplash, PrecisionRide™ and Water Journey by Aquatics International's readers, and numerous Dream Designs Awards.
More information about Dream Tunnel™ is available here.