Dream Designs Award 2023 – Florida Aquatics Swimming & Training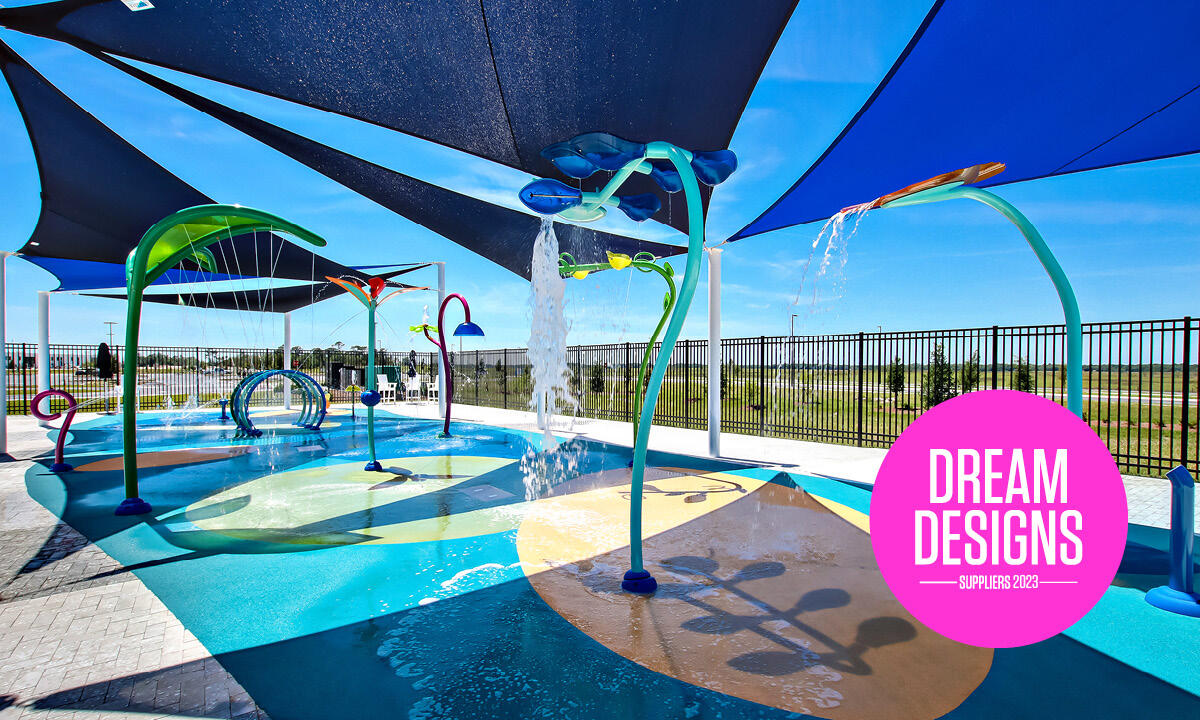 Florida Aquatics Swimming & Training Honored with 2023 Dream Design
Photo courtesy of Florida Aquatics Swimming & Training
Vortex is delighted to announce that Florida Aquatics Swimming & Training (FAST) has won a 2023 Dream Designs Award from Aquatics International magazine. The center brings together competitive swimmers and divers of various levels, and features indoor and outdoor pools, diving wells, fitness facilities, and sports medicine clinic. Aquatic designer Counsilman-Hunsaker collaborated with Vortex to develop the exterior Splashpad design.
While FAST appeals to professional swimmers, the venue was designed to provide a space for local community swimmers of all ages and abilities. To this end, the facility includes a 2,250 sq.ft. Splashpad that encourages aquatic play for younger community members. It provides a variety of interactive features to enhance the experience and introduce water fun to everyone in the family. Daily and monthly passes include access to the colorful outdoor play area.
Vortex has been recognized for several Dream Designs over the past several years, including Linwood Park Spray Ground (2022), The St. James (2021), Blue Ash Wading Pool (2020), Perfect Day at CocoCay (2019), Long Branch Lagoon (2017) and Splashaway Bay (Royal Caribbean's Liberty of the Seas) in 2017.