Dream Designs Award 2021 – The St. James, Springfield VA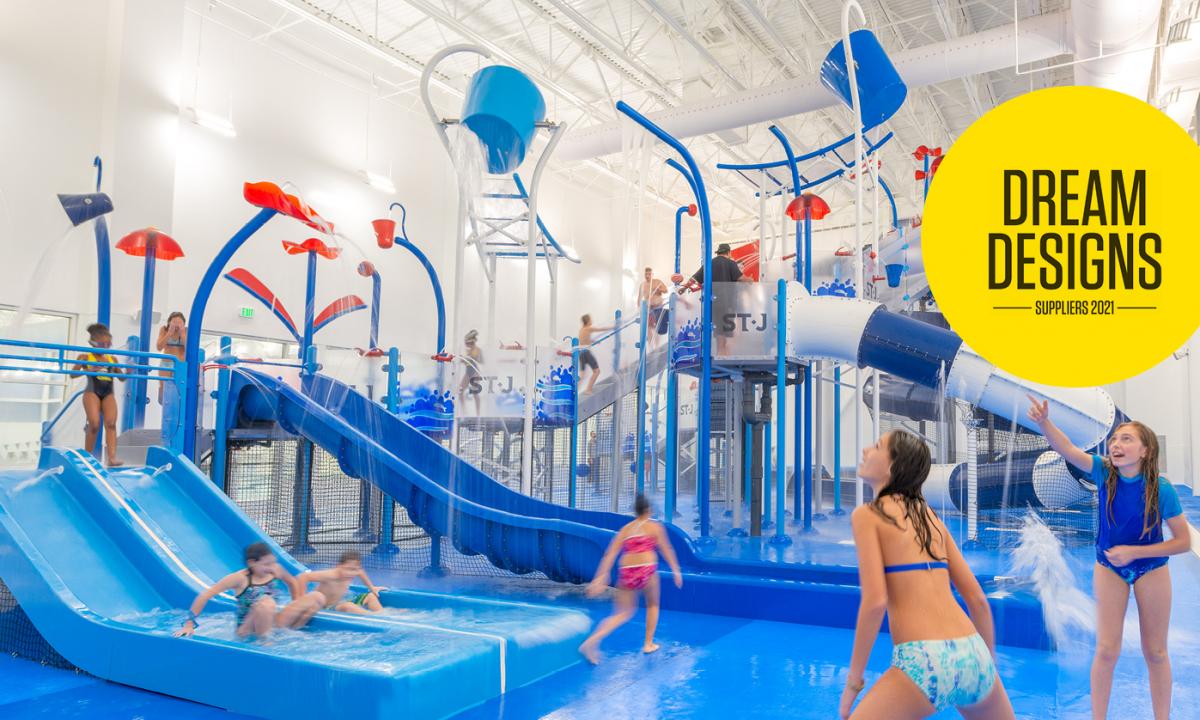 Springfield, Virginia's The St. James Honored as 2021 Dream Design
Vortex is delighted to announce that The St. James has won a 2021 Dream Design Award from Aquatics International magazine. The 450,000 sq.ft. sports facility includes a Natatorium and Splashpad designed by Martin Aquatic Design & Engineering and was built by Main Line Commercial Pools. Beyond the state-of-the-art pools themselves, The St. James put particular emphasis on providing an adjacent 6,000 sq.ft. children's aquatic play area, meant to occupy children who might be visiting while parents or siblings train nearby.
St. James aquatic play area includes Elevations™ structures, waterslides and Splashpad® from Vortex
Vortex collaborated with Martin to design and build a massive Elevations™ aquatic play structure loaded with overhead and interactive play features, and with a variety of waterslides for kids of all ages. The focal point of the play structure is a soak station consisting of three converging dumping buckets, as well as a Splashpad® that provides gentle water fun for younger kids. Against a backdrop of white walls, the large water play structures pop in branded blue and orange. The facility anticipates this space will be a revenue generator, renting out the water play area for birthday parties and summer camps.
Vortex has been recognized for several Dream Designs in the past few years, including Blue Ash Wading Pool (2020), Perfect Day at CocoCay (2019), Long Branch Lagoon (2017) and Splashaway Bay (Royal Caribbean's Liberty of the Seas 2017).