Dream Designs Award 2022 – Linwood Park Spray Ground, Wichita, Kansas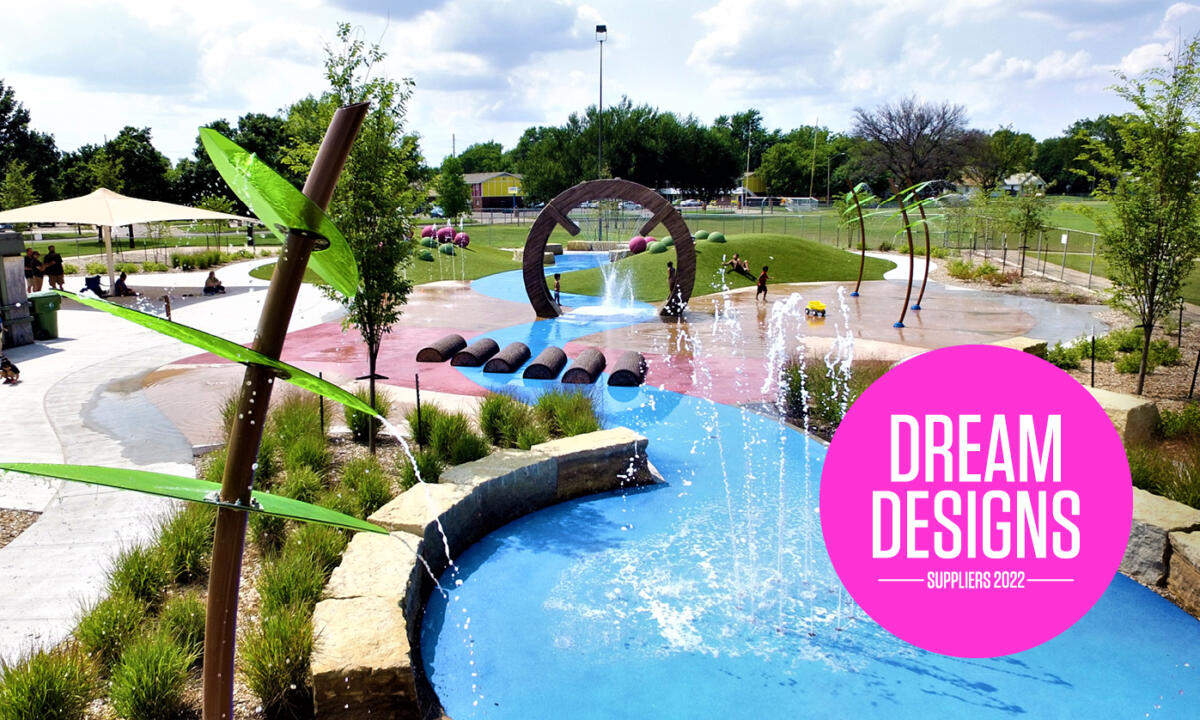 Wichita's Linwood Park Spray Ground Honored as 2022 Dream Design
All photos courtesy of Waters Edge Aquatic Design
Vortex is delighted to announce that Linwood Park Spray Ground has won a 2022 Dream Designs Award from Aquatics International magazine. The striking space was designed by the Waters Edge Aquatic Design, in collaboration with Landworks Studio.  The team then worked with Vortex channel partner Power Play, LLC to develop the Splashpad design. The project is part of a citywide initiative to renovate 12 aging aquatics facilities; Linwood Park was one of four pools that were converted to a spray park.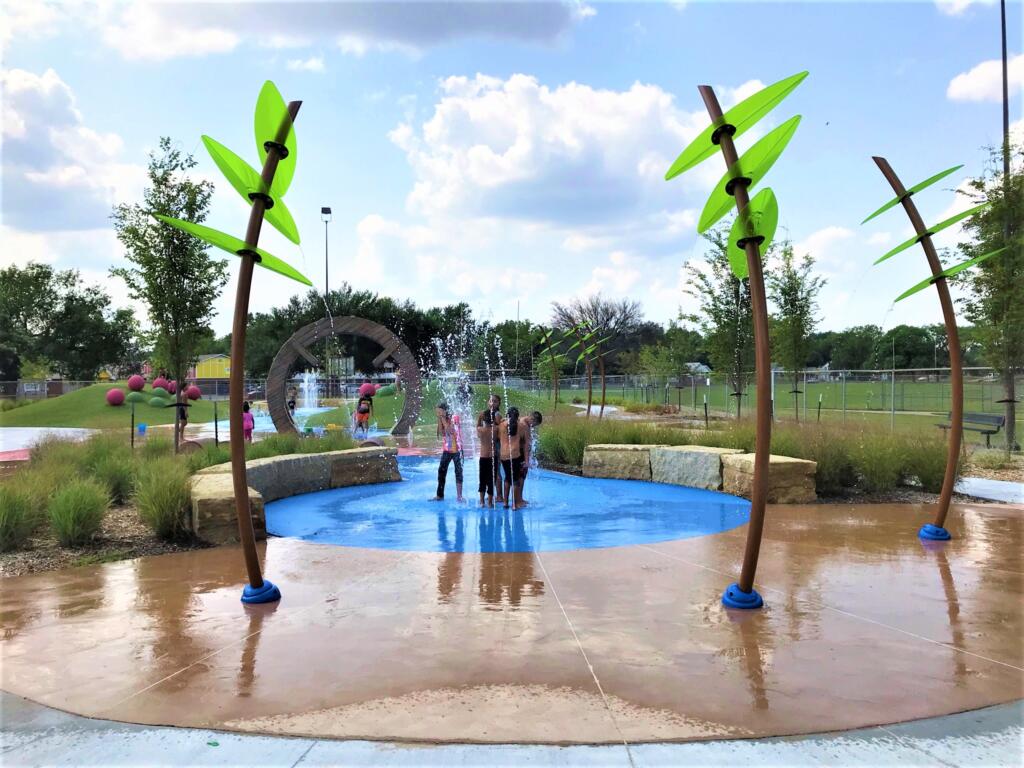 Located near a waterway, the neighborhood once housed a large mill, so this motif was incorporated into the design. Collections of Vortex's Bamboo Tree No1 and a variety of ground sprays provide visual interest as well as plenty of water fun for community families.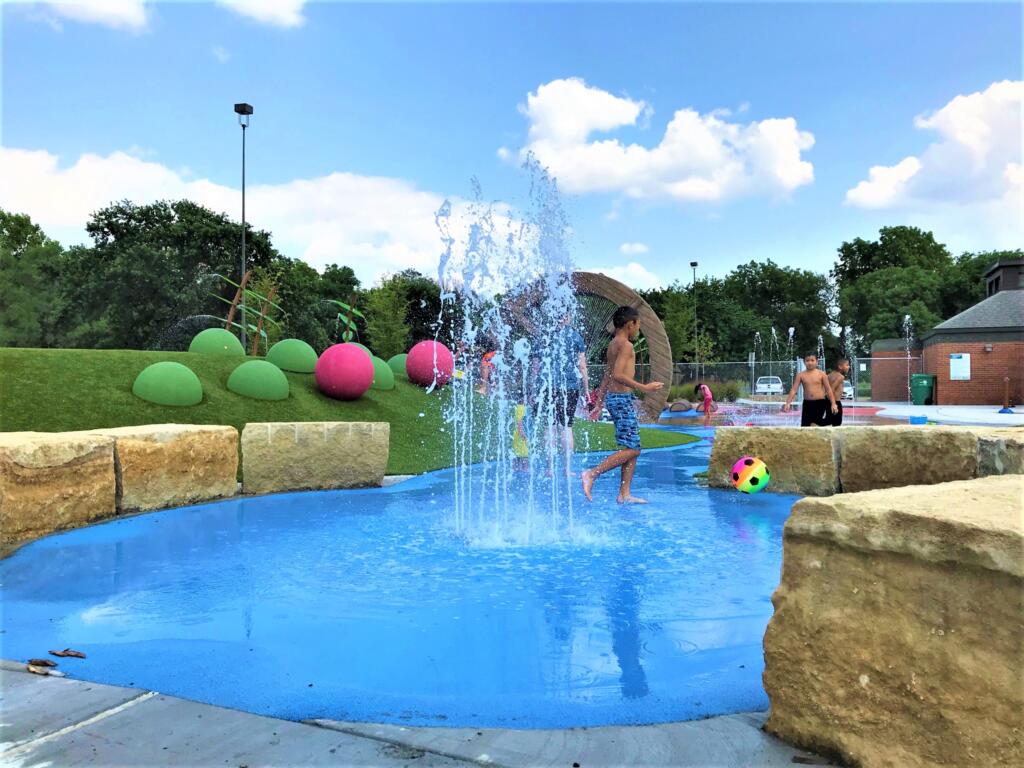 Vortex has been recognized for several Dream Designs in the past few years, including The St. James (2021), Blue Ash Wading Pool (2020), Perfect Day at CocoCay (2019), Long Branch Lagoon (2017), and Splashaway Bay (Royal Caribbean's Liberty of the Seas (2017).