Installation and Support
Ensuring your success, season after season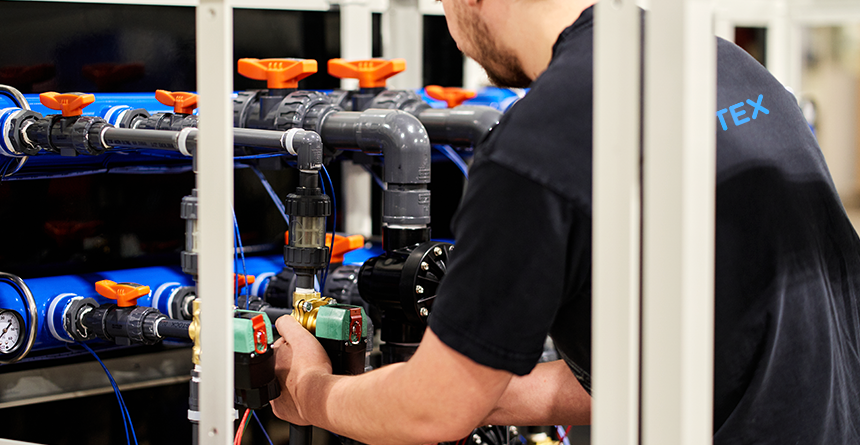 Our certified installers, field technicians and customer care specialists offer ongoing support over the lifespan of your aquatic solution.
Certified Installers
To guarantee high-quality installation and ensure the success of your project, Vortex has its own network of certified installers. We have developed an industry-leading certification program combining classroom and field training, as well as recertification, so our installers update their training annually and keep up to date with new techniques as our products and technologies evolve. Contact us to learn more and to find a certified installer in your area.
Technical Field Support
With Vortex, you don't simply get a winning design; you receive hands-on technical expertise that extends well beyond the ribbon cutting. Our specialized field technicians support you in the annual commissioning, start-up and winterization of your system, as well as in providing training to your operational staff and supervising installation activities.
Customer Support Center
Help is at your fingertips! We have an online support centerwith a wealth of digital resources, not to mention a team of dedicated experts to promptly assist you with your needs on the phone or online. 
In Action