Vortex International Makes Growth 500 List for 5th Consecutive Year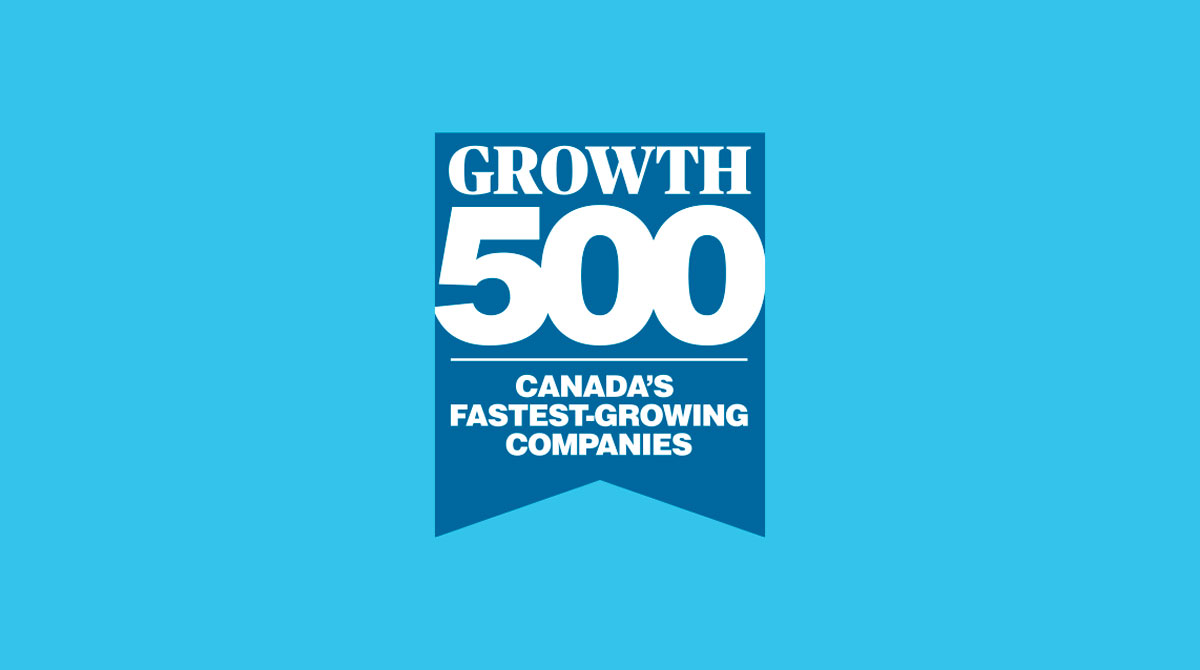 Focus on offering award-winning innovative products and design services continues to fuel growth
Vortex Aquatic Structures International (www.vortex-intl.com) made the Growth 500 ranking of Canada's Fastest-Growing Companies for the fifth consecutive year. Produced by Canada's premier business and current affairs media brands, the Growth 500 ranks Canadian businesses based on five-year revenue growth.
The world leader in water attractions, Vortex reported a five-year revenue growth of 493%, positioning it as #185 on the list. Remarkably, it ranks in the top 20 on the list of companies with over $50 million in annual revenue.
The company, which is now over 20 years old, continues to show exponential growth. Over the past five years, Vortex has invested in innovative products, design services, and infrastructure in order to create customer value. In addition, Vortex has redefined the conventional industry business model by investing in local sales and service offices and local account management personnel to ensure that new innovations are well communicated, understood and deployed.
"The companies on the 2019 Growth 500 are truly remarkable. Demonstrating foresight, innovation and smart management, their stories serve as a primer for how to build a successful entrepreneurial business today," says Beth Fraser, Growth 500 program manager. "As we celebrate over 30 years of the Canada's Fastest-Growing Companies program, it's encouraging to see that entrepreneurship is healthier than ever in this country."
"Being ranked among Canada's Fastest-Growing Companies for the fifth consecutive year is a true testament to our employees' and partners' dedication, and our loyal customers," says Stephen Hamelin, President and CEO of Vortex.   
Vortex has continued to work in key sectors including retail, hotel and resorts, municipality, entertainment and campgrounds and in growing geographies. The company has seen strong growth in cruise ships, camping, resorts and amusement parks.
The company is committed to product innovation, which continues to win recognition via industry awards. Each year, Vortex launches new products and product lines enabling Vortex to offer a comprehensive solution to clients in all key market segments.
About the Growth 500  
For over 30­­­­­ years, the Growth 500 has been Canada's most respectable and influential ranking of entrepreneurial achievement. Ranking Canada's Fastest-Growing Companies by five-year revenue growth, the Growth 500 profiles the country's most successful growing businesses. The Growth 500 is produced by Canadian Business. Winners are profiled in a special Growth 500 print issue of Canadian Business (packaged with the October issue of Maclean's magazine) and online at Growth500.ca
About Canadian Business:  Founded in 1928, Canadian Business is the longest-serving and most-trusted business publication in the country. It is the country's premier media brand for executives and senior business leaders. It fuels the success of Canada's business elite with a focus on the things that matter most: leadership, innovation, business strategy and management tactics. Learn more at CanadianBusiness.com.