Vortex International Introduces RiverQuest™ Family Adventure Attraction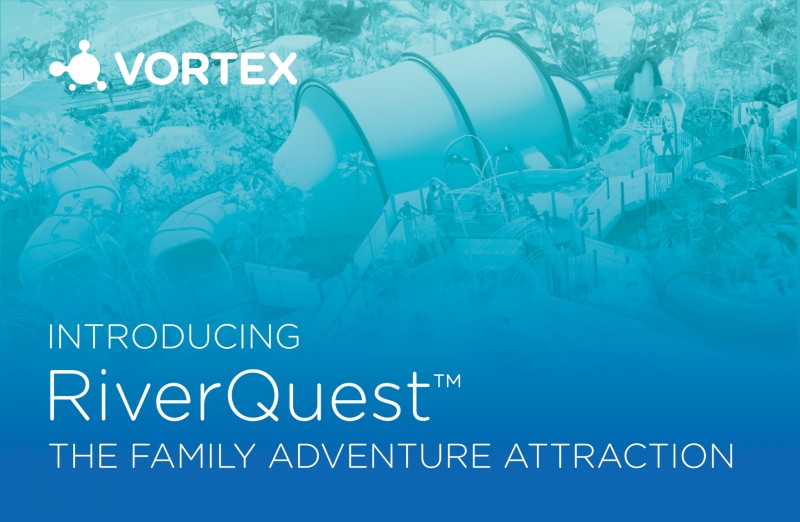 A new aquatic experience for the entire family
Vortex Aquatic Structures International, a world leader in the aquatic play industry, is pleased to announce the launch of RiverQuest™, a new family adventure attraction that combines the thrills of river rides and waterslides with multi-sensory dreamscapes to appeal to the entire family.
Vortex specializes in providing memorable aquatic experiences, with products that cater to every member of the family – both the young and the young at heart. Years of designing and developing aquatic parks and installations for guests of all ages has led Vortex to think bigger and focus on play and engaging all family members at once. The result is RiverQuest, an adventure ride for the entire family to enjoy together.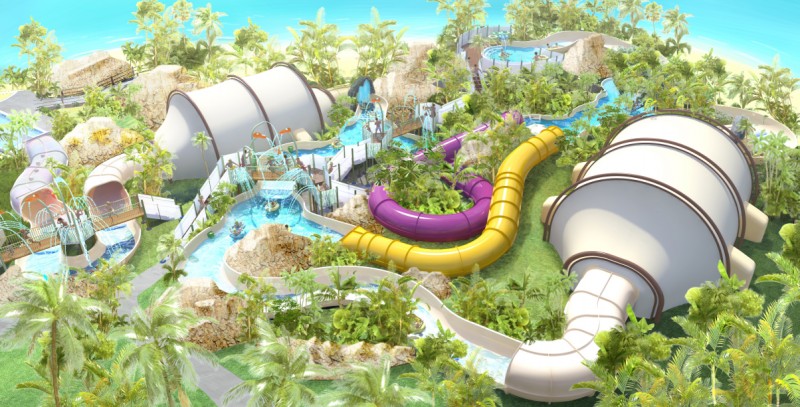 The highlights of the RiverQuest experience are the addition of the DreamTunnel™ and DreamPassage™, immersive, and interactive passageways that surprise, wow, and keeps guests coming back for more.
"We're proud to bring RiverQuest to the aquatic play industry," says Stephen Hamelin, President and CEO of Vortex Aquatic Structures International. "We've taken the innovation to a new level with a multi-sensory ride that families can truly experience and enjoy together. And the built-in theming opportunities of the DreamTunnel and DreamPassage give owners a tremendous creative voice in crafting a unique ride experience."
Vortex has been a valued partner of hotels, resorts, amusement and water parks, as well as other entertainment destinations around the world for over twenty years, providing aquatic play installations for the Wanda Group, Royal Caribbean International, Meliá Hotels International, Hilton, among others. As a result, it has developed in-depth expertise in attracting and engaging families with its aquatic play offering, with RiverQuest the latest result of its ongoing pursuit of the ultimate family guest experience.