Vortex Donates Record $36,500 to Angela's Big Hearts for Little Kids Fund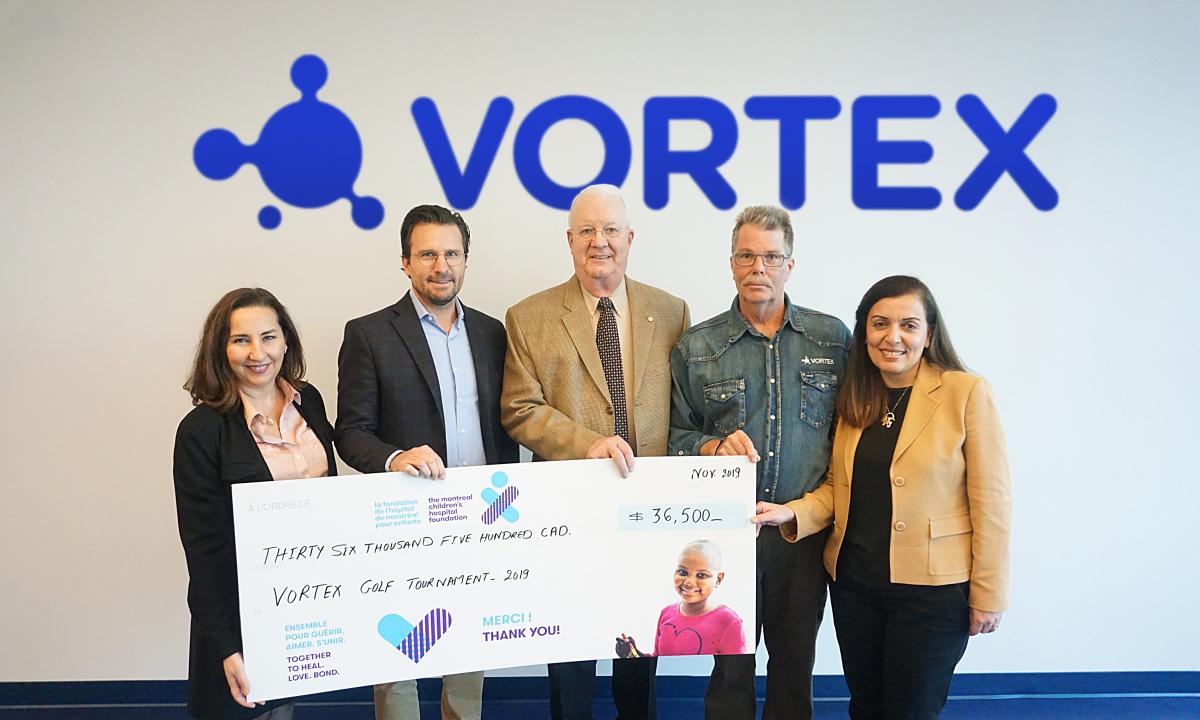 Annual Charity Golf Tournament
Through its annual fundraising golf tournament, Vortex International has collected its largest single donation to date, presenting Montreal Children's Hospital with a gift of $36,500 for Angela's Big Heart for Little Kids Fund.
Mr. Paul McDonald established the Fund 21 years ago, and it now totals well over $500,000. Reliable sources of funding help accelerate discoveries and push the frontiers of medical science. In supporting Angela's Big Hearts for Little Kids Fund, Vortex is instrumental in saving the lives of children with cardiac malformations. It helps the expert medical team of the Montreal Children Hospital's Cardiovascular Surgery division develop new procedures, procure state-of-the-art equipment, expand, develop, and improve programs and services, and invest in research.
Vortex has been a proud supporter for the past 17 years. A cornerstone of its community involvement, the company's annual golf tournament brings together players of all skill levels for a day on the links and raises funds through the efforts and generosity of Vortex employees, partners, and suppliers. With the 2019 golf tournament, Vortex's total donations are close to $160,000.
"We are incredibly proud to present this donation, made possible by the dedication of the employees behind our annual golf tournament and the generosity of everyone involved. These funds stand as a symbol of our ongoing commitment to helping ensure every child has the opportunity to grow and to play," said Stephen Hamelin, President of Vortex International. "The wonderful partnership that we have with the Montreal Children's Hospital Foundation enables us to make a difference in the health of children."