Vernon Hills creating a destination aquatic play space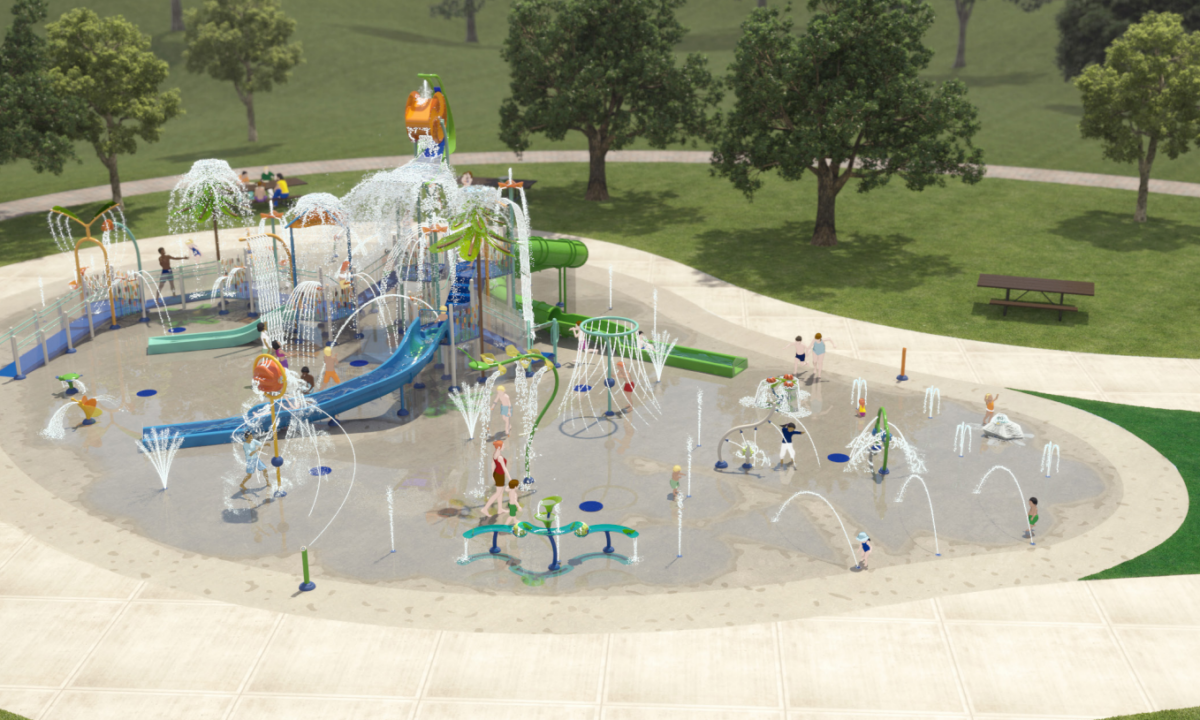 PROJECT TYPE: NEW SPLASHPAD® & ELEVATIONS™
ANTICIPATED OPENING: MAY 2024
Turtle Creek Aquatic Center in Vernon Hills (Illinois) is creating a fabulous Splashpad® to attract local residents as well as out-of-town visitors. Vortex is collaborating with Jeff Fougerousse, Executive Director, Vernon Hills Park District, and his team to develop an inclusive aquatic play space that will appeal to local families of all ages and abilities. But it will also be grand enough for families to value traveling to Vernon Hills to spend the afternoon. The new Splashpad® is being installed over the footprint of a previous lazy river.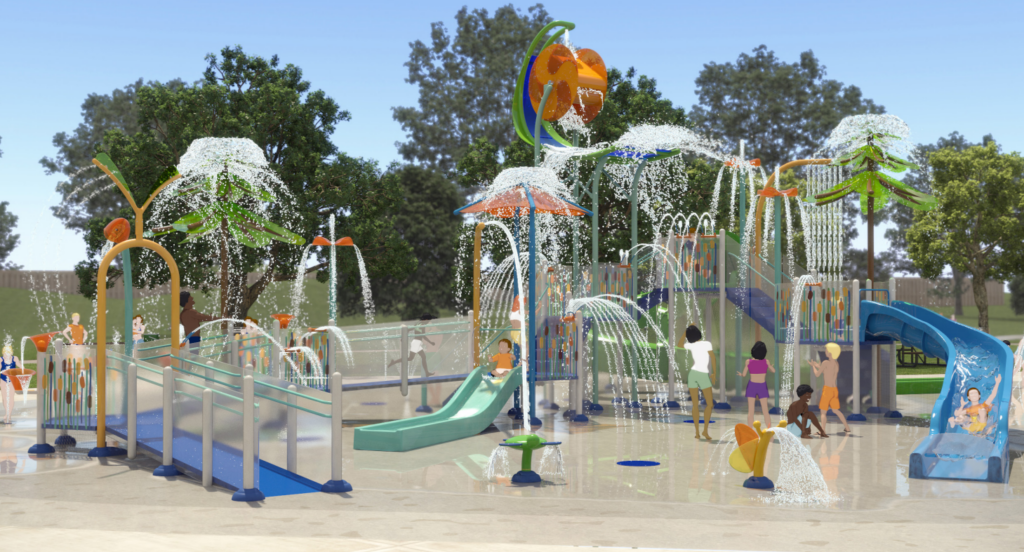 The focal point of the Splashpad is a massive Elevations™ structure, featuring 7 decks, 27 interactive water features, 3 waterslides, and an iconic Superwave dumping bucket! Vortex will also be customizing ADA ramps to allow lesser-abled individuals to access more than half of the playful structure without ever having to use the stairs.
It was also important to create an environment for younger children to enjoy features at their own speed, without having the pressure of getting on the structure. So, traditional Splashpad® features surround the main structure, to encourage younger kids to interact with the aquatic play features, their guardians, and each other.