New Splashpad® and PlayNuk™ at Camping Ste-Madeleine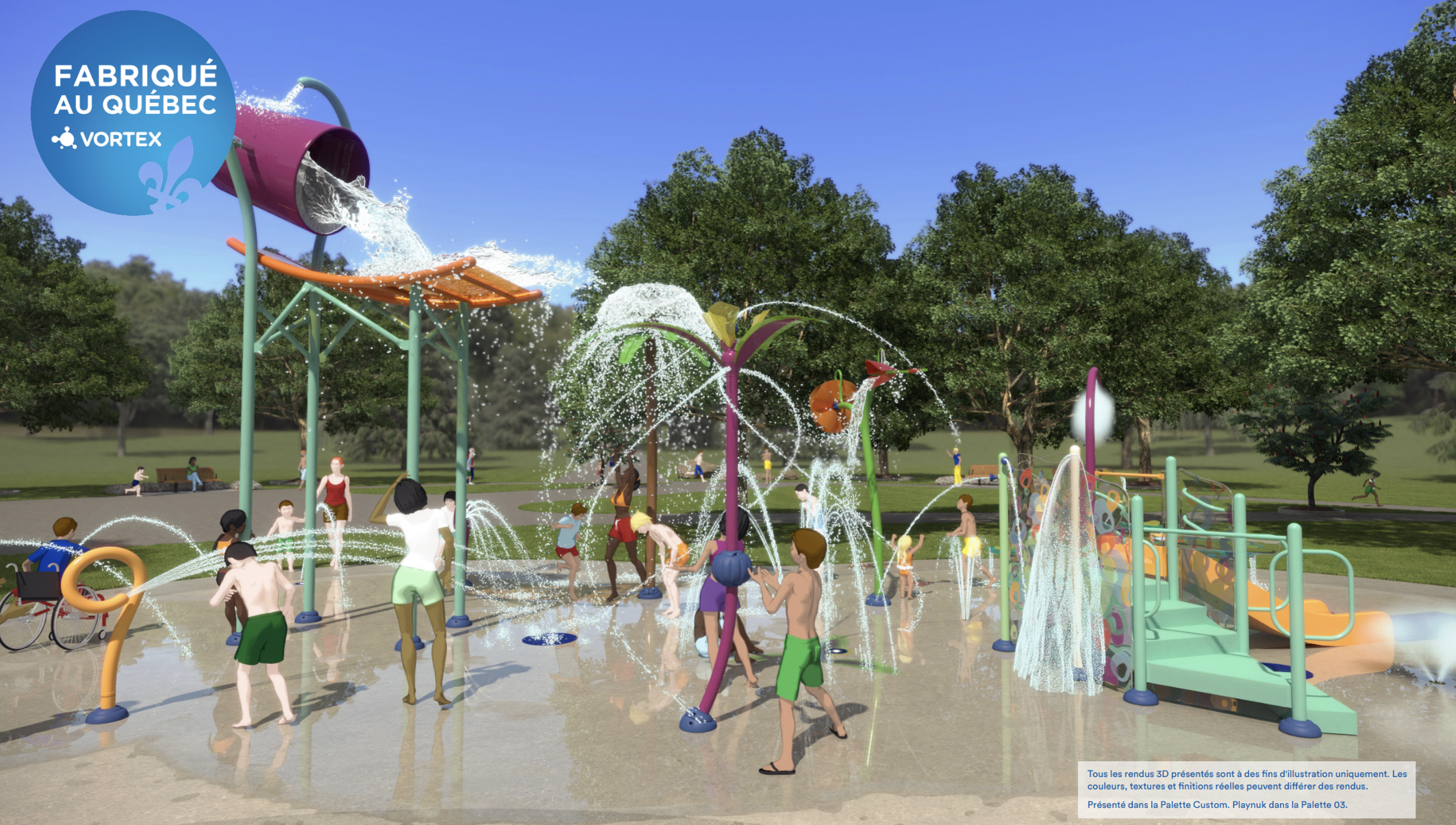 PROJECT TYPE: NEW SPLASHPAD® & PLAYNUK™
ANTICIPATED OPENING: JUNE 2023
Camping Ste-Madeleine is a family-owned and operated campground just outside of Montreal (Quebec, Canada). In operation since 1967, it's a place where families come together for a summer full of fun. While many come for the weekend, over 200 families have permanent campsites for the whole season. Camping Ste-Madeleine offers a variety of recreational activities and themed events, but many of their guests were asking for aquatic play, including a small aquatic structure.
The campground made the decision to install a Vortex Splashpad with a PlayNuk structure. The 2400 sq.ft. space will feature a multitude of accessible, family-friendly water features, including a SuperSplash No2 dumping bucket. They anticipate that the new Splashpad will be very popular on a hot summer day, bringing together families of all ages and abilities.
The project is being constructed by Lavallée Group.