New accessible Splashpad® coming to Aqua Natura Benidorm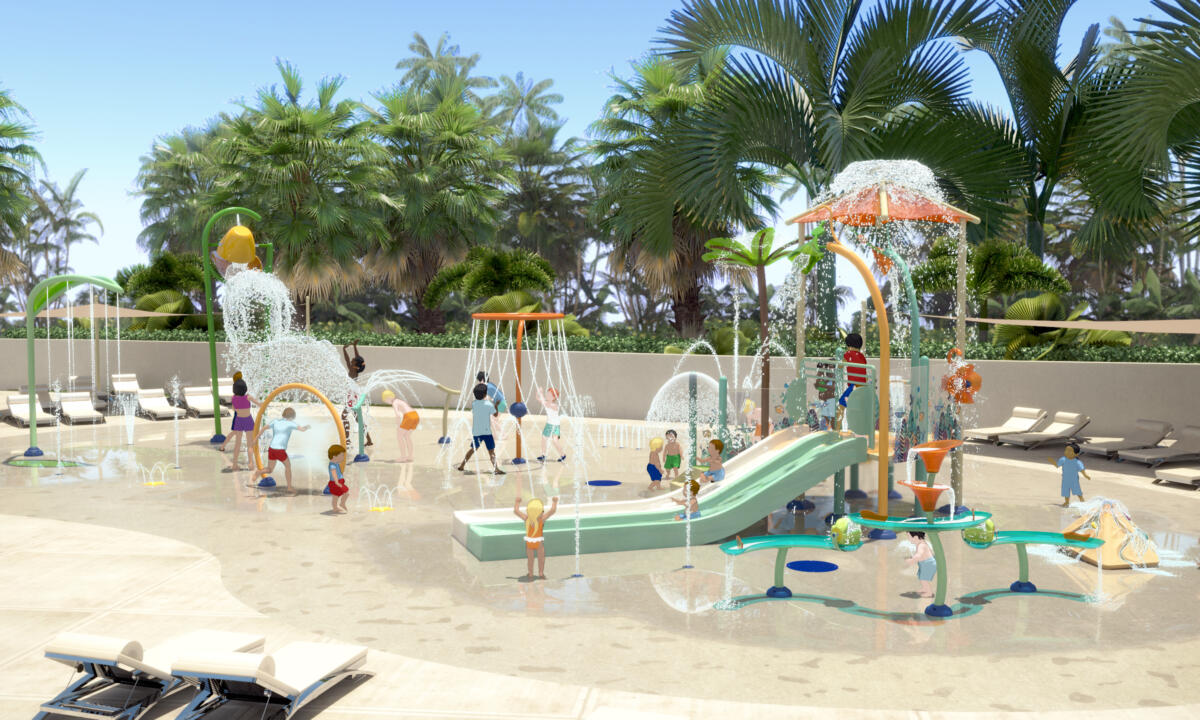 PROJECT TYPE: NEW SPLASHPAD® & ELEVATIONS™
ANTICIPATED OPENING: MAY 2023
Aqua Natura, in Benidorm, Spain, features a multitude of water play activities including swimming pools, water slides, and even a mermaid school! However, the popular water park wanted to attract younger families by creating a fun space that encouraged collaborative play. They are working with Vortex to introduce a 300 sq.m. Splashpad® that will be welcoming families very soon.
The aquatic play space will offer a wide range of interactive water features, including ground jets, Cascade River, Astra No3, and a Twinsplash dumping bucket. And a small Elevations™ structure includes more gentle dumping features as well as a side-by-side "kid racer" water slide to excite even the littlest adventurers. The interactive nature of the circuit has been specially designed to encourage and promote learning and to allow children to develop both physical and social skills.
Unlike other areas of the water park, there will be no age or height restrictions, so anyone visiting the park will be able to enjoy the new space. It will also be fully accessible to children of all ages and abilities.
Vortex is offering a turnkey solution for Aqua Natura including the water quality management system, construction, and EPDM rubber surfacing.