Moving Up and Around at Vortex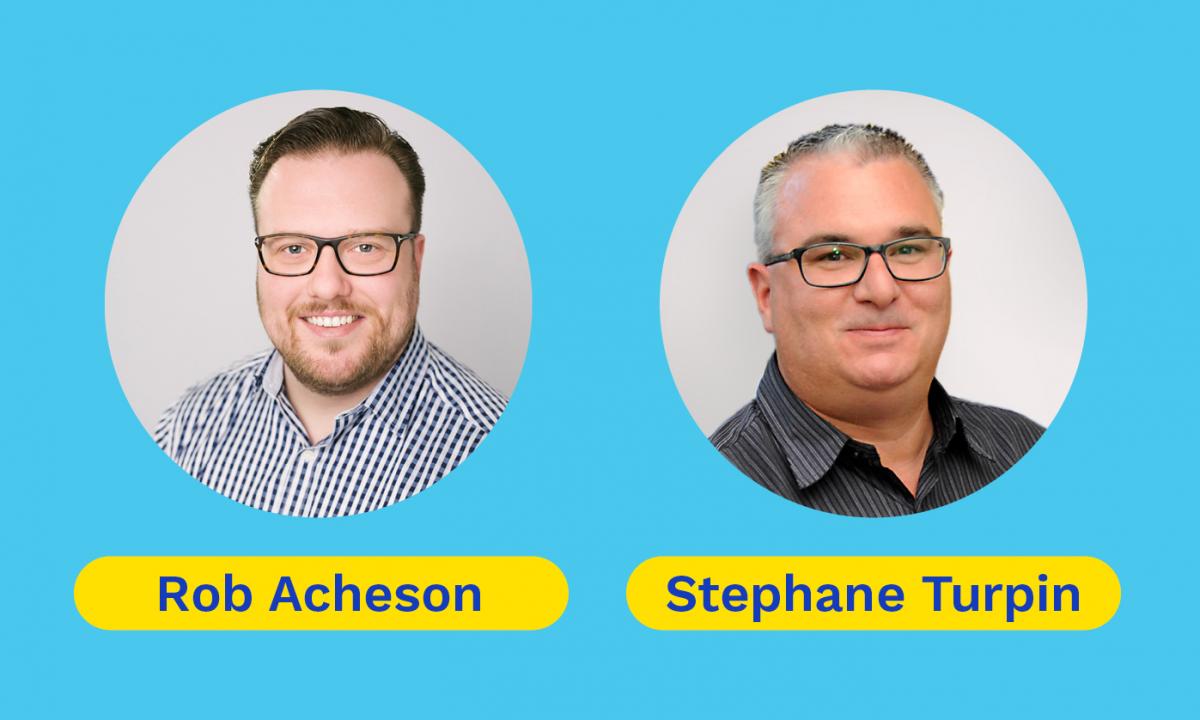 It is with pleasure that we announce the promotions of:
Rob Acheson to the role of VP, Marketing and Business Intelligence
Stephane Turpin to the role of Director, Digital Transformation and IT
Rob is entering his 7th year with the organization. He began his career at Vortex in marketing as Digital Marketing Specialist and over time incorporated IT and digital transformation to his responsibilities, first as Technology Manager and then more recently as Director of Digital Transformation and IT. Throughout he has developed a keen understanding of our business as a whole, and more specifically our sales model and strategies. Returning into the marketing sphere with this knowledge under his belt will provide him with great insight as we craft our marketing plans and strategies for 2021 and beyond. In this role, Rob will also retain overall responsibility for the digital transformation portfolio.
Under the leadership of Rob, Stephane will continue to ensure that our company strives to optimize its use of technology to support operations and growth, and drive and execute its digital transformation strategies. Working with and through our support services, he will also be responsible for overseeing our third-party providers of IT services, ensuring that they meet the needs and goals of the business. Stephane joined the organization in 2018 as Head of customer Service and then moved into the IT area as Project Manager, Digital Transformation. Since his first days at Vortex, his knowledge and understanding of business systems have greatly contributed to the organization's advancements in the use and optimization of technology. This move is a natural next step for Stephane.
Congratulations to both Rob and Stephane on their new roles!