Vortex wins 2023 AQLM Excellence Award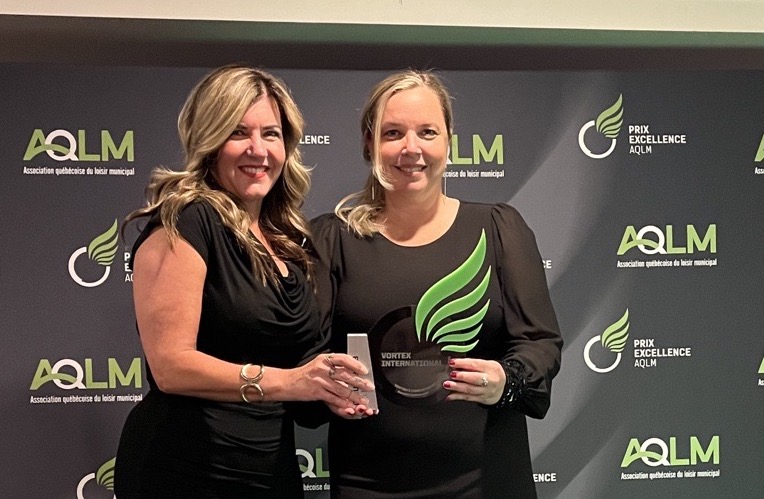 Waterslide project at the City of Montmagny and Camping Pointe-aux-Oies recognized in Innovation and Business Development category
Photo courtesy of DanielTphoto
Vortex is pleased to announce that the waterslides at the City of Montmagny (Quebec, Canada) and Camping Pointe-aux-Oies received an Award of Excellence from the Association québécoise du loisir municipal (AQLM) at its September 28 ceremony. The installation, designed by Vortex, was recognized in the Innovation and Business Development category.
Through its Excellence Awards, the AQLM aims to promote municipal recreation and recognize those who work in it by highlighting municipal recreation initiatives. This recognition program also highlights the innovative and beneficial work of municipal recreation professionals.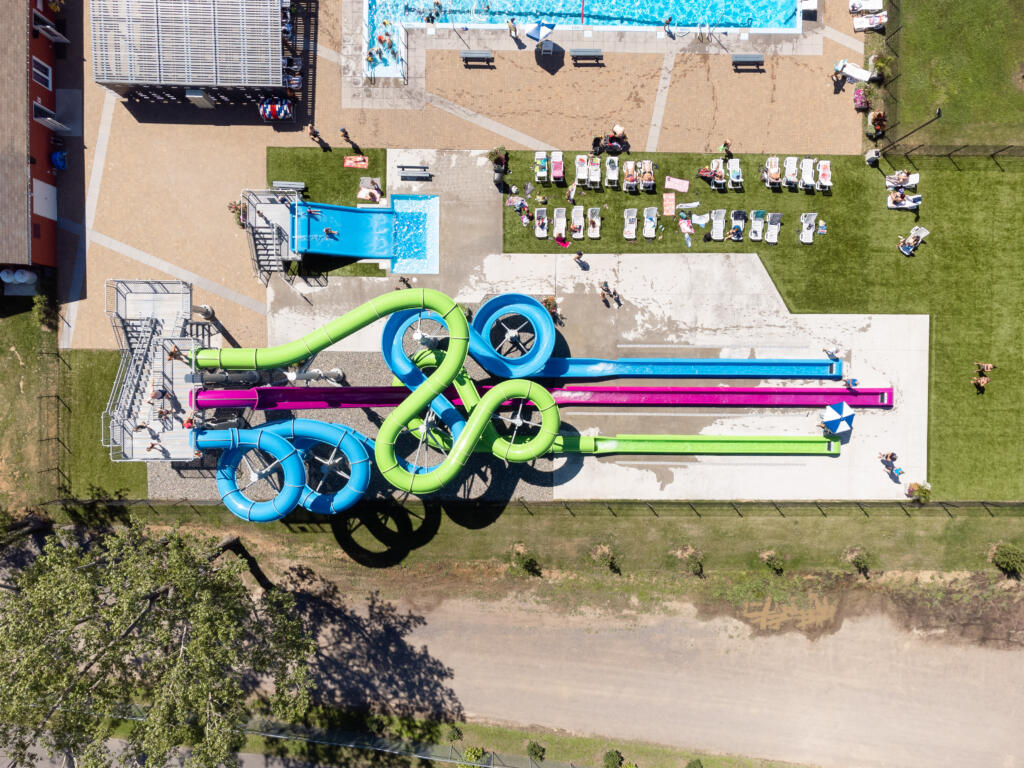 Inaugurated in July 2022, the waterslides at Camping Pointe-aux-Oies, located next to the swimming pool, have enabled the City of Montmagny to diversify its range of leisure services for residents. At the top of the 10-metre tower, visitors can enjoy a splendid view of the coastline before launching themselves down one of the three colorful PrecisionRideTM slides. Younger guests can enjoy a smaller slide adapted to their size, in addition to a Vortex Splashpad® inaugurated in 2020. These new features not only delight residents and campers but have also become tourist attractions that appeal to out-of-town vacationers during the summer season.
"For Camping Pointe-aux-Oies, which has just celebrated its 50th anniversary, this is a wonderful gift for its campers and residents alike," said Bernard Boulet, Mayor of Montmagny, in March 2021.
The Pointe-aux-Oies water park was very busy in summer 2022, with over 5,000 visitors.
Always looking for new ways to innovate with a human-centered approach and sustainable development, Vortex has developed a new technology in its waterslide manufacturing. PrecisionRideTM technology is an innovative molding process that creates a glossy finish on both sides of the slide for a smooth, comfortable ride. The molding process is closed, producing much less waste and emissions, making it more sustainable and also safer. Vortex waterslides encourage all members of the family to come and have fun in the water in complete safety, providing peace of mind not only for parents, but also for the City of Montmagny and Camping Pointe-aux-Oies.