TwinSplash Wins Most Valuable Product Award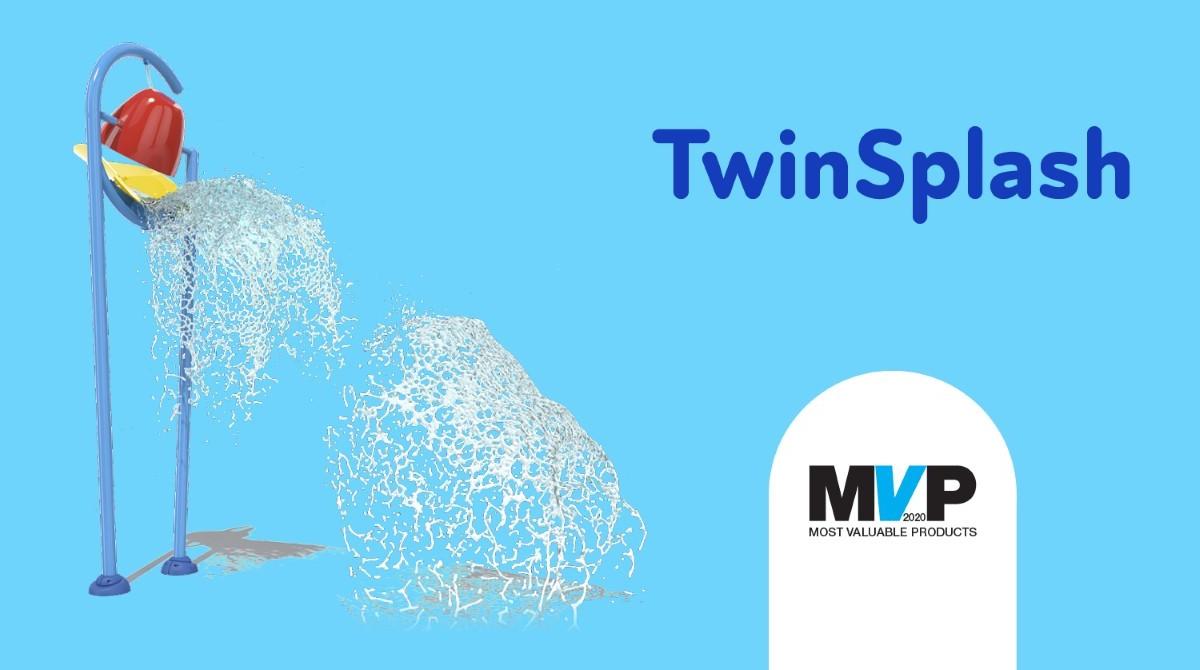 Fourth MVP Award for Vortex
Vortex is pleased to announce its TwinSplash has been named to the Most Valuable Products in 2020 by readers of Aquatics International magazine. This iconic new feature is one of over 250 aquatic play products from Vortex. Learn more about Vortex's splash ground collection.
The Aquatics International media network is a trusted source for industry professionals in all fields related to the development, outfitting, and maintenance of aquatic facilities. Every year, Aquatics International magazine readers vote on the industry's best new products, with the top 25 receiving the Most Value Product award and a feature in the magazine's June MVP Awards issue.
This year, they selected Vortex's TwinSplash, an iconic and exciting Splashpad® experience for children of all ages. The unique design of the TwinSplash offers two successive waves, creating a double surprise effect that is suitable for the whole family. Older children standing closer to the structure will experience the first more intense splash, while younger children can hang back to experience the second, wider and softer splash further away from the structure. It encourages communicative and interactive experiences as children anticipate the splash and enjoy the fun. And it also provides a visual experience: the Seeflow™ casts colorful reflections created with a combination of bright colors, water and sunlight.
Innovation is a core value at Vortex, and the entire team is delighted to have its TwinSplash design efforts validated by customers and industry peers. Such acknowledgements serve as a catalyst to inspire team members to new heights in the development and manufacturing of water attractions that provide high play value for families and children of all ages and abilities.
This marks the fourth time a Vortex product has caught the eye of Aquatics International magazine readers. In 2018, Vortex received an MVP award for its PrecisionRide™ series of waterslides, which provide unmatched smooth, comfortable rides. Water Journey™, a collection of playscapes inspired by nature's flowing streams, was similarly recognized in 2016. And in 2015, Vortex's Watermark, a cutting-edge interactive centerpiece feature that creates patterns and words by manipulating the flow of water, was named to this prestigious MVP group.