Exploring New Landscapes: Our Chat with Landscape Architect Scott Stefanc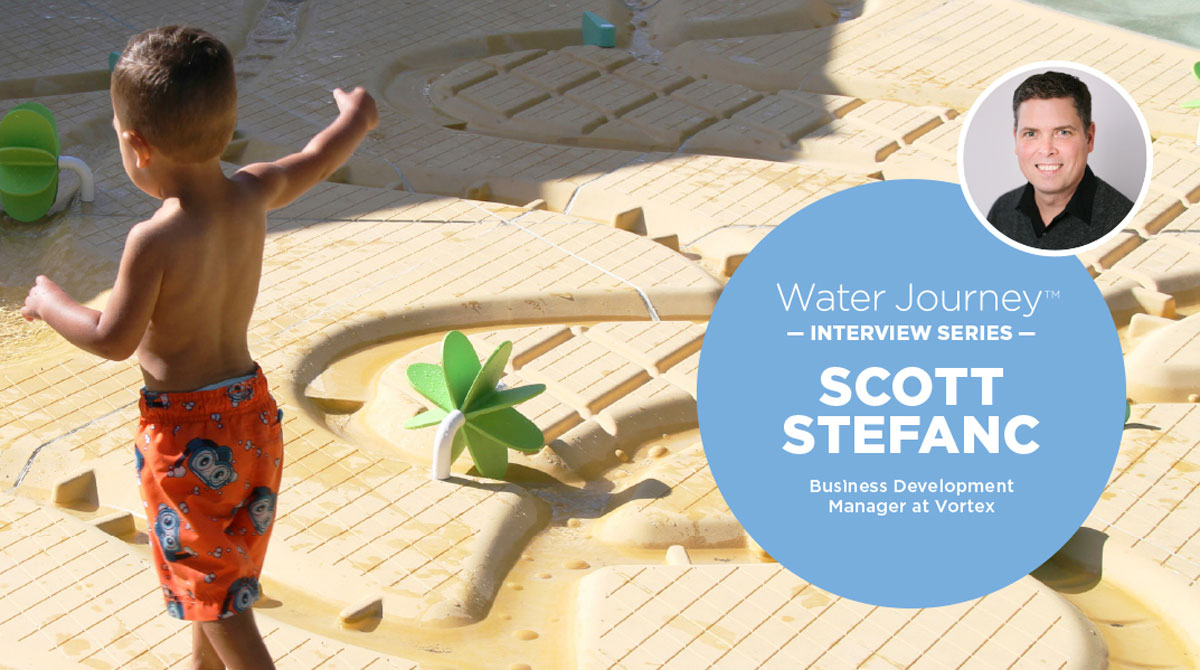 We've been exploring Water Journey's nature-driven design and philosophy. Today, we're diving into applications. And who better to guide us through a discussion about waterpark design than our very own landscape architect Scott Stefanc?
Scott, a licensed landscape architect in Wisconsin, serves as a Strategic Account and Business Development Manager for Vortex. With more than two decades of waterpark and Splashpad design experience under his belt, he began working with Vortex in 2013, around the same time Water Journey™ was being launched. Throughout his five years with Vortex, Scott has spearheaded a full gamut of Water Journey applications for communities and private waterparks alike.
We sat down with Scott to discuss some of these applications along with the surprises and hurdles he's encountered while working with these nature-inspired designs.
Hi Scott. Thanks for taking the time to chat with us. How'd you get started with Vortex? I've known Vortex's owner, Stephen, for as long as the company has been around. I had always been impressed with his products so when the opportunity arose to work with him and his team, I jumped on it.
You've worked extensively on both municipal and high-value commercial projects. Do you find Water Journey more appropriate for one setting over another? When Water Journey launched, the principle thought was that it would fit best into a municipal environment. So, it was somewhat of a surprise to us that one of the first projects was for a commercial setting in California.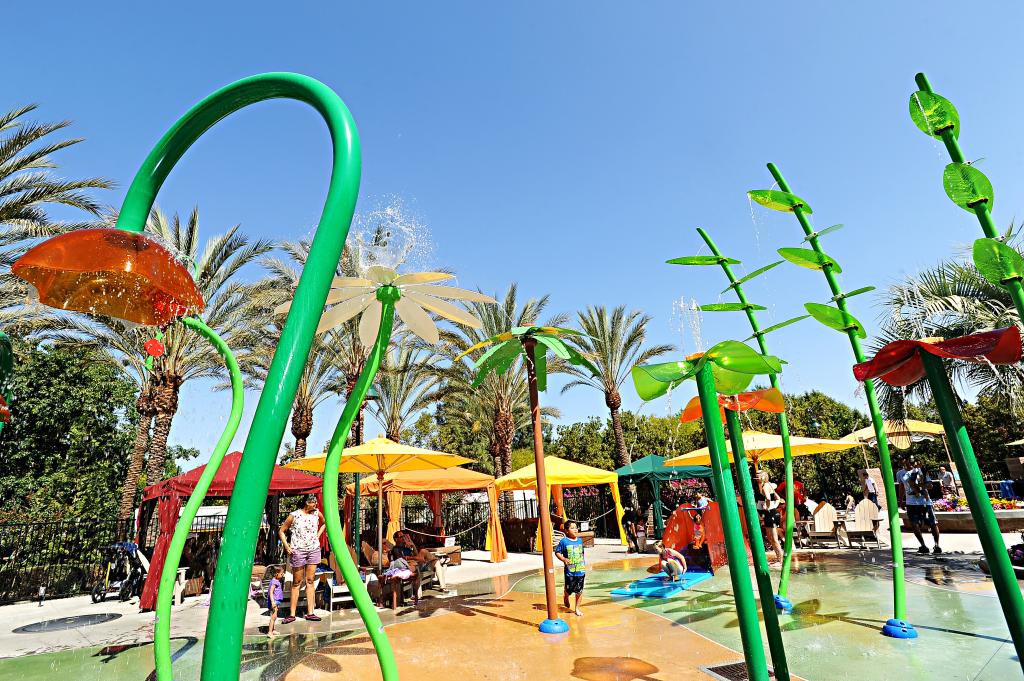 It was a small, non-profit children's amusement park and botanical garden managed by a private waterpark owner/operator. The client was really impressed with Labyrinth and how it tied into the locale's natural water system. This park wanted to take an educational approach to aquatic play and saw our design as the perfect fit. When its operations company saw the results, they were so impressed that they commissioned Water Journey for a few of their other private facilities.
But we've also seen equal interest from many of the municipalities and public parks. Public, private—it doesn't really matter. Each space is so different. For instance, we're sometimes under the impression that private parks are all about tentpole attractions, but in the example I just gave you, we see a private space that wants to educate. Every client has their own unique objectives.
As a landscape architect, you're often called upon to conceive of constructions from scratch (no two Splashpads or Elevations are ever the same). Conversely, Water Journey is an all-in-one solution. How do you sell something pre-fabricated to a client who's used to the more open-ended Splashpad design process? Certainly, designers love to let their imaginations run wild. But they also understand the risks of a new product not performing or interacting with the children the way they want it to. Water Journey takes all the guesswork out of the equation—it's been thoroughly tested.
Also, Water Journey installations don't limit the creative process. In fact, they're incredibly adaptable. We work with designers from square-one to ensure we don't do cookie-cutter applications. Every installation has a signature touch (how the product interacts with the rest of the space, how it changes the landscape…not to mention, there are many configurations designers are free to play with).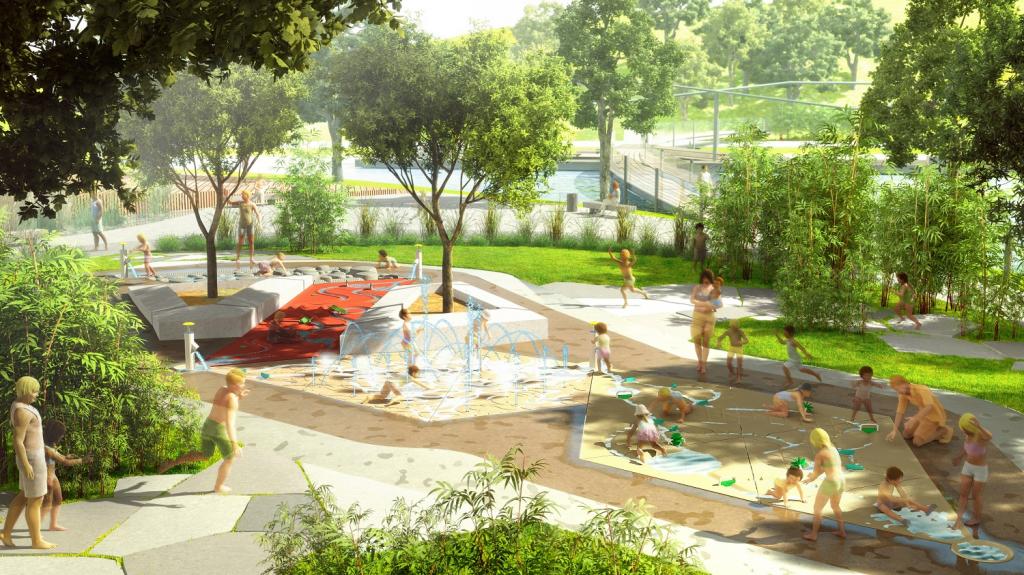 What are some of your preferred applications or configurations? It really depends on the program for the space. Personally, I've always liked the idea of having Water Journey as a stand-alone feature but one that has a relationship with other attractions in a combined setting. For instance, with a Vortex SplashpadR, kids are running around with very high-energy. By incorporating Water Journey nearby, you give them a space to unwind and be a little more contemplative. Here, kids can take their time to explore water's movement.
In these types of environments, Water Journey tends to have more contact time. Kids engage for longer. There's also greater interaction between children. Initially, Water Journey was designed for the 2-5 age group. But in combined settings, what we find is that older children participate much more than you'd expect. They love to show the younger kids how water works.
What are some of the challenges you've run into with Water Journey installations? How did you overcome them? The biggest challenge is always getting others to adapt to a different mindset. Unlike ElevationsTM, Water Journey isn't a vertical feature, so its footprint is obviously larger. You're also not dropping it in the center of the action, making it sometimes tricky for new clients to visualize how everything interacts. It's up to landscape architects like myself to educate, to help them see the big picture.
I know you can't really say much at this stage but is there anything you can tease about Water Journey's three new products? These new products are specifically designed with young children in mind. They're appropriately scaled and incredibly tactile for preschoolers and toddlers. And on the creative front, these new formations give designers lots of flexibility. They add an entirely new dimension to Water Journey. I can't wait!