Vortex Spashpads: PLAY FOR ALL!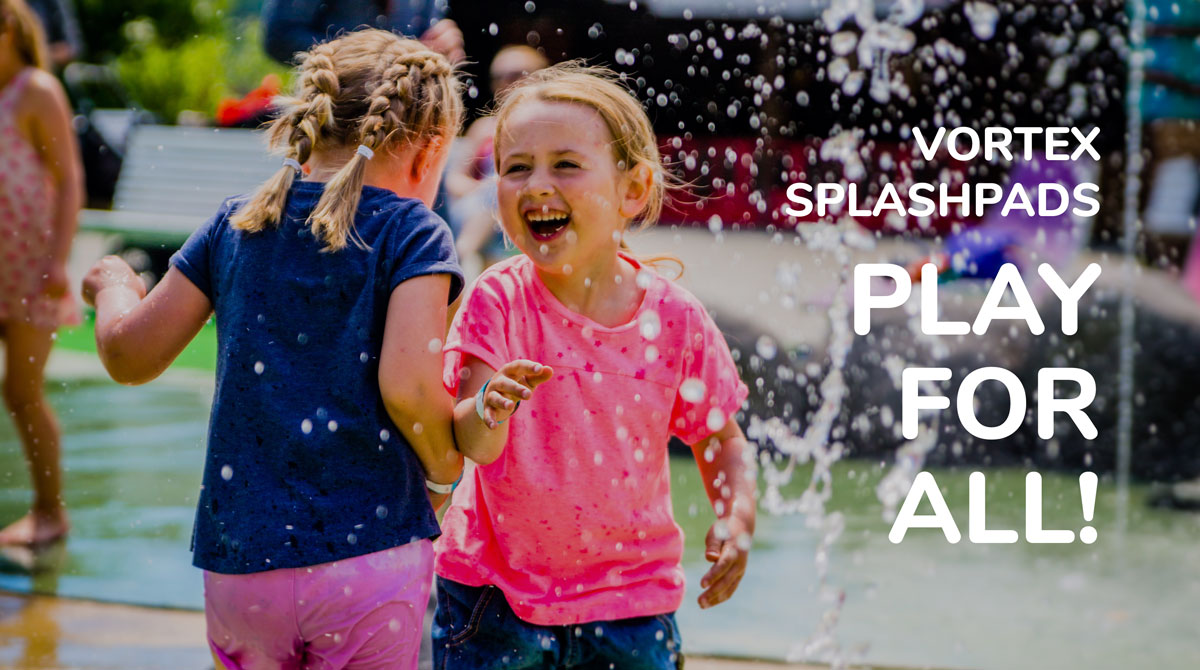 In our world, municipal parks are home to most of Vortex's Splashpads, and we are happy to work with towns and cities across North America, ensuring they become fun and vibrant community hubs by offering PLAY FOR ALL.
Play by design
A lot of planning goes into the fun of Splashpads. Every Splashpad® is unique and carefully assembled from a given set of play feature building blocks. Each element is designed to create a particular play experience, in a full spectrum that ranges from contemplative and sensory to high-energy, multiplayer events.
Events can be categorized into four main types, based on the aquatic play experience they provide:
Circuit

Circuits are combinations of three or more individual water elements that encourage users to pass from one feature to the next, much like they would through an obstacle course. Here the focus is on user movement throughout the playscape.

Kinetic

Kinetic elements are interactive play products that rotate, spin, or open and close. They are meant for children to manipulate directly. As such, they encourage physical forms of play, whether alone or with others.

Iconic

These are the centerpiece events that bring users together for a grand aquatic experience. They are great for drumming up excitement and encouraging social interaction, for example when users stand in anticipation of the dumping bucket filling overhead.

Spray

Spray elements feature streams of water that users control and direct toward other players. Social and competitive forms of play are encouraged as children aim and activate water cannons.
Play for all ages
With such a wide variety of play experiences, there's something for everyone. Striking the right product mix helps ensure every member of the family finds enjoyment in an outing to the local Splashpad.
The layout and sequencing of events play a critical role in getting users moving through the space and interacting with water features and with each other. Splashpad features can be organized in bays that specifically appeal to a particular age group, for example, toddlers or teens, or to families playing together. The right combinations encourage exploration, prompting younger kids to flex their imaginations and curiosity from a safe, comfortable place. As they grow, their focus naturally shifts to more immersive features and their sense of social play develops. The right design ensures siblings of different ages find a middle ground to enjoyably play together, and it can get parents to join in the fun too!
Optimal fun
Most of the fun is reserved for the users, of course, but we wouldn't be very good partners if we didn't make Splashpad ownership the best possible experience for municipalities and park operators as well.
Sustainability plays a large role in the design of Splashpads. The Vortex team is keenly mindful of the resources – financial, human, and environmental – you invest in providing a Splashpad to your community. From water treatment systems to smart control technologies to maintenance programs, we work hard right along with you to make your park the very best it can be.
Sustainability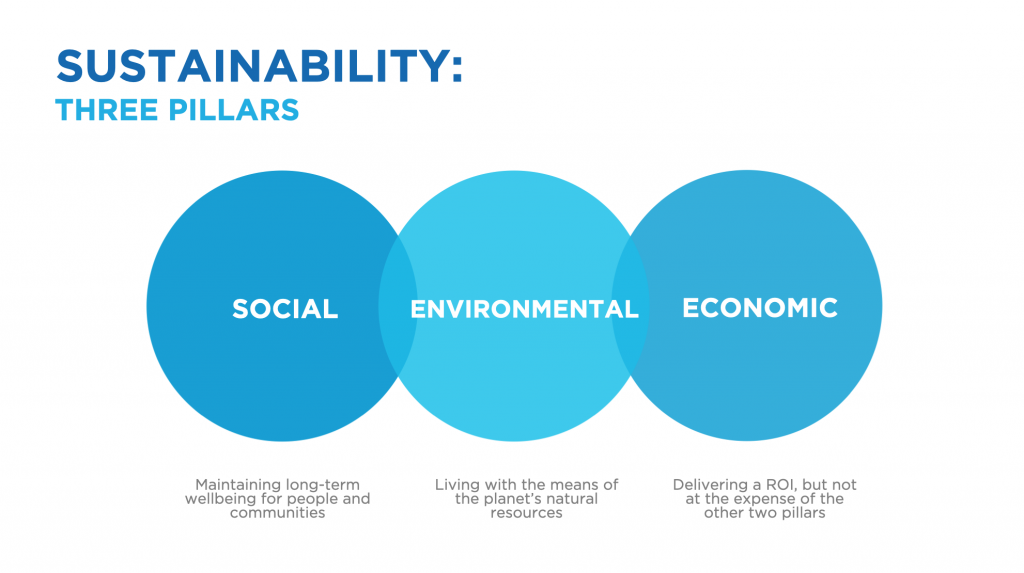 That being said, it's no wonder that Splashpads are among the most sought-after park amenities. After all, a successful Splashpad engages users in active play for longer periods, and the buzz it generates lends the park lasting vitality that extends to the entire neighboring area.
Just as Splashpads go beyond their individual play features, parks are also more than the sum of their parts. Proper Splashpad integration with other park amenities helps to create an attractive environment and a cohesive experience that enhances park traffic. Knowing the demographics of your community is key to developing the perfect custom Splashpad for your park and making sure it fits in seamlessly with your other attractions.
Local parks are a wonderful way to keep people of all ages active and engaged, and to create a true sense of community – all thanks to the universal power of play. Vortex is proud offer our North American parks unparalleled aquatic play!